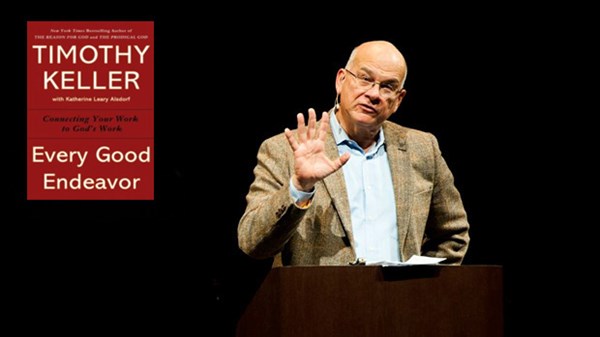 Why Tim Keller Wants You to Stay in That Job You Hate
The Redeemer pastor explains how he ministers to laypeople facing career confusion.
4.22.13
The Calvinist stream was more like yes, it's not just you are caring for creation through work, but you are shaping it. and therefore your beliefs have an impact.
When you put those four streams together, I think they're very comprehensive. If you isolate them from each other, they can create idiosyncrasies at best and imbalances at worst.
I love that in the book you don't just write about people in positions with a lot of authority and influence, although you do cover that. You also include people who, because of what stage of life they're in or the shape their life has taken, don't feel like they have a lot of power at work.
What do you have to say to people who just feel like, "Well, I'm kind of stuck in this job and there's not a lot I can do to change the circumstances of my job right now"?
I would say the Lutheran stream and the evangelical stream [are helpful].
The evangelical stream puts the emphasis on the heart: How do you deal with frustrations? How do you deal with co-workers whom you want to strangle? How do you deal with the fact that nobody seems to see the good work you're doing?
That gets into Ephesians 6—God sees. It's pietistic, but in the best sense of the word. You're Brother Lawrence, you're practicing the presence of God. He cares whether I do a good job today. He's watching me.
The Lutheran stream says that everyone on the earth is being fed by God. The simplest farm girl milking the cow, the truck driver bringing the milk, the grocer selling it are doing God's work—which means there's no such thing as menial labor, as long as the job is actually helping somebody, as long as you're not selling internet porn or something like that. Luther gives this amazing amount of dignity to all kinds of work. Actually, I would go as far to say I don't know that there's a Christian way to land a plane but I do think there's probably a Christian way to write plays. I think my faith automatically is going to affect how I write a play. I don't think it automatically affects how I land a plane.
MORE FROM CHRISTIANITY TODAY