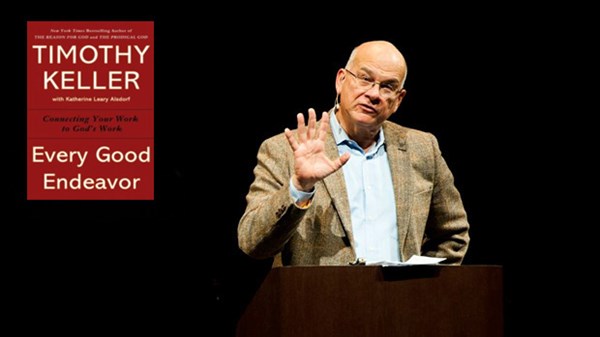 Why Tim Keller Wants You to Stay in That Job You Hate
The Redeemer pastor explains how he ministers to laypeople facing career confusion.
4.22.13
One thing emerging adults say sometimes is a further step from what we're talking about: "I hate my job. It's not just like I don't have a lot of power—I really can't stand what I have to do every day." How would you pastor someone in that situation?
I hear that a lot.
What I usually say is, you have to learn the ropes of your profession. I say, "Look, you need to spend some time earning your spurs, getting some street cred, getting to know the relationships. Otherwise you're not going to be able to function in this field in a way that you think is more values driven." You basically pay your dues as long as you're not being asked to violate your conscience. If you're doing a lot of stuff that's just useless, it's only useless in the short term because in the long term you might be getting skills with which you might help people. You can go to a better company or start your own, but for a period of time, if you get too squeamish about doing useless stuff, you may never get good in your field at all. You'll never be salt and light in it later.
How did you learn how to pastor people well in a city where conversation so often revolves around work?
Practice. One of my first epiphanies was when a soap-opera actor became a Christian here at Redeemer and came in to meet. He said, "Now that I'm a Christian, I have two questions. First, what roles should I take and shouldn't I take? . . . I'm assuming that stories don't have to be religious stories to be good for people, but what stories are good, and what stories are bad?"
"Okay," I said. "What was your second question?" (laughs)
MORE FROM CHRISTIANITY TODAY