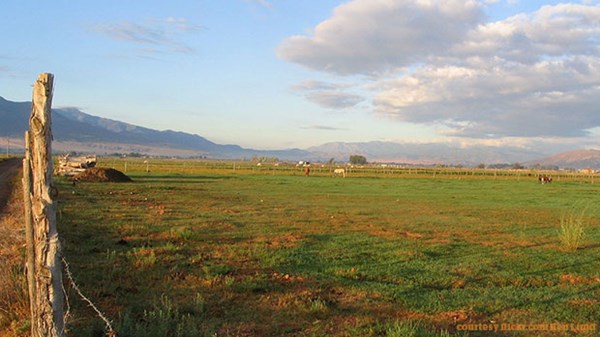 Why Urban Christians Need Wendell Berry
What could the agrarian essayist who still uses a typewriter teach Christians in city centers? You'd be surprised.
10.22.12
Berry has changed the way I see my home. The landscape became more beautiful. Now I can drive 15 minutes down Highway 77 toward Crete, passing farms and what's left of the prairie, and the scene shoots straight through me. I can go on walks and feel the gusting winds off the Great Plains and welcome them with "unconsecrated relish," to borrow a phrase from Berry. The gospel of Christ alone changes hearts, but God works through many means in his creation. And one of the mightiest means through which he's done deep soul work in my life is through Berry.
Moreover, that love becomes contagious. Recently my wife and I, along with our pastor and his wife, hosted a local foods dinner with a few people from church. Each of us prepared a dish using locally sourced ingredients and, before we ate, told the rest of the group about what we had brought, where we got the ingredients, and how we made it. The night that followed was divine as a small group of people circled around one of God's most basic gifts and gave ourselves utterly to enjoying it. We're now talking with other church members about making these dinners a regular occurrence. And all of this goes back to a fictional town of a hundred-odd people somewhere in Kentucky.
What can Port William have to do with Portland? It depends on your meaning. If you're looking for practical discussions about best strategies for urban planning, not so much. But if you're talking about the most basic and visceral of Christian needs, then the answer is a great deal. The movement among evangelicals to revitalize urban areas with the Gospel will be successful to the extent that evangelicals themselves are enchanted by the God of that gospel and the world he has given us to both steward and enjoy. And for learning to become enchanted, I haven't found a more helpful teacher than Wendell Berry.
Jake Meador blogs at Notes From a Small Place.
MORE FROM CHRISTIANITY TODAY