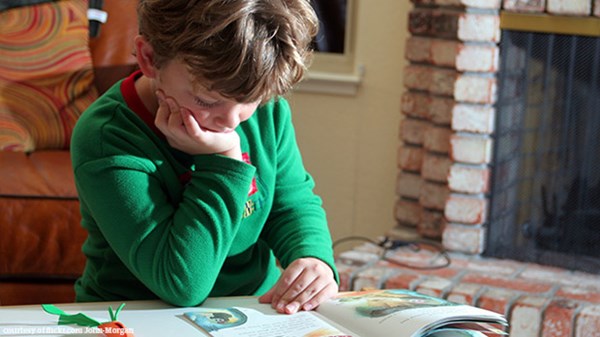 Why Early Childhood Parenting Is a Gospel Priority
As the youngest members of society founder, so does society itself.
9.24.12
There are myriads of ways that Christians can and should be investing in parents with young children. We can do it individually, by building relationships with our neighbors who have young children. We can champion the organizations in our communities that are ahead of us in strengthening families with young children. As local congregations we can intentionally and strategically welcome, support, and love needy parents. We can encourage the younger members of our churches to consider pursuing vocations in this sphere: family counseling, speech pathology, social work, early intervention, visiting nurse services, and developmental pediatrics, in addition to the noble vocation of parenting. Just as we rightly support prison ministry, drug rehab, care for the homeless, and crisis pregnancy centers, we should consider linking these efforts to ministry to parents of young children. For without reconciled and renewed families, communities will not flourish.
Graham Scharf is a father, the husband of a developmental pediatrician, and the author of The Apprenticeship of Being Human: Why Early Childhood Parenting Matters to Everyone. He has worked in team development, taught early elementary grades as NYC Teaching Fellow, co-founded of Tumblon.com, and is full-time dad to his 8- and 3-year-old daughters.
[i]I owe this insight to Andy Crouch's book, Culture Making.
[ii] Zero to Three Brain FAQ: "Brain development is 'activity-dependent,' meaning that the electrical activity in every circuit—sensory, motor, emotional, cognitive--shapes the way that circuit gets put together."
[iii] Paul Tough, How Children Succeed: Grit, Curiosity and the Hidden Power of Character p36 citing "the fullest evaluation to date of the long-lasting effects of early parental relationships on a child's development," The Development of the Person by Alan Sroufe and Byron Egeland
[iv] Ibid. p28
[v]Meaningful Differences in the Everyday Experience of Young American Children by Todd Risley & Betty Hart
[vi] "[T]he most accurate predictor of student achievement is the extent to which the family is involved in his or her education." Education Resources Information Center
MORE FROM CHRISTIANITY TODAY