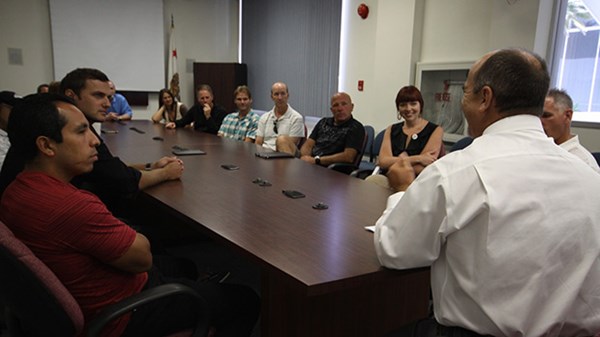 Why Civic Engagement Belongs in Every Church's Mission Statement
Churches can commission their members to vocationally bless their community, says California pastor Michael Decker
5.25.12
As you surveyed pastors and congregations, what were some of the most fruitful discoveries?
First, I'd say that effectual civic engagement activity is ultimately rooted in a theology of mission and a recognition that the presence of the kingdom of God is real and consequential for all areas of life, not just for when the church is gathered.
Moreover, fruitful engagement has intentional longevity associated with it; it is generational. It involves decades of practicing faithful stewardship and blessing of a city, her inhabitants, and her leaders.
Finally, it's not about merely "doing ministry in the city" as much as being a minister—a call to care for a people and their place. I love Costa Mesa not only because I live here but also because I am called to love my neighbor here. I care for where they dwell; I care for them and their leaders.
What might motivate a local congregation and its leadership to take civic engagement seriously?
First and foremost, people need Jesus; without him they are destined for hell. This is the plain, sobering fact of the matter. The reality of hell is not cause for disengagement but engagement.
Second, throughout the Bible, we see that God's people had relationships with Gentile civic leaders. Scripture illustrates how the early patriarchs, Jesus, the apostle Paul, and other early church leaders engaged in civic work. These examples suggest that civic engagement is one element of following God.
God's gift of Jesus is the ultimate act of engagement. Jeremiah 29:7 reminds us of God's invitation to "seek the welfare of the city." It is my conviction that God is still initiating and inviting his church to participate in his redemptive activity.
It's a powerful initiation and invitation to be sure, but pastors and their members often experience barriers to engagement.
Yes, that's right. Over the years, I have discovered several barriers, and I have had to confront many in my own life and ministry.
MORE FROM CHRISTIANITY TODAY