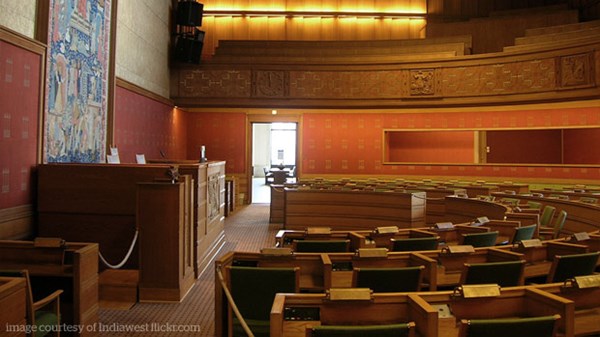 Celebrating the Unglamorous, Effective Work of Local Politics
Political scientist Amy Black says a few concerned citizens in a particular neighborhood can have far greater impact than checking a box on November 2.
1.16.12
And Christians should be invested in local politics for several reasons. Most importantly, we can live out our call to love neighbor by paying attention to the work of local governing authorities and making sure that they are [pursuing] the common good. Second, the smaller the unit of government, the more significant our individual contributions become. A few concerned activists can attend a school board or city council meeting and help influence the decision-making.
So it sounds like engaging in local politics has more immediate, long-term impacts than voting for the next president on November 2. Should Christians be more invested in local politics than in national politics, considering they will have only marginal impact in the latter scene?
I'm glad Christians are called to work in national politics, and I applaud those who devote time and effort to presidential and congressional campaigns and to writing Congress and the president. But too few of us even know what is happening at the local level, moreover invest time and effort into following and seeking to influence local politics.
Paul's admonition that the church has many members with different roles and functions applies to politics as well. We are not all called to oversee the work of a city council or closely follow the sheriff's policies and procedures, but we also shouldn't ignore the work that these officials do. Our system of government disperses power between the federal, state, and local governments, and every level is worthy of our attention.
MORE FROM CHRISTIANITY TODAY