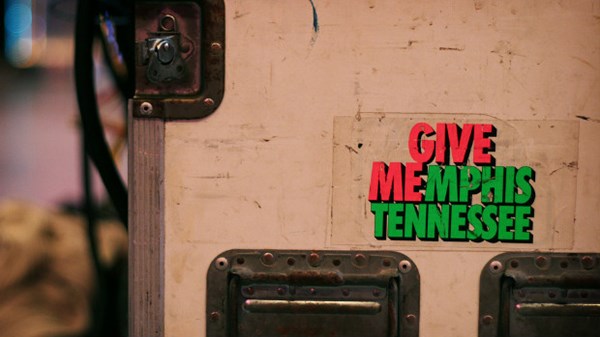 Image: Courtesy of ginnerobot / flickr.com
Would You Move After a Shooting On Your Front Lawn?
How we came to answer the question in Memphis.
10.22.13
In brief, we decided to "Choose901."
It was a little over a year ago that this phrase, Choose901, became a part of our vernacular in Memphis, whose area code is 901. Since then it has picked up steam, enjoying its own website, Twitter account and hashtag, and merchandise. The website is a one-stop shop for learning and loving Memphis. The tagline? "We choose Memphis and think you should too."
This mentality has taken my family from unpacking our U-Haul with trepidation to tearing up at the thought of leaving. There is a brotherhood here, a sense of being on a team. And the church—through local congregations, parachurch ministries, and nonprofits—is appropriately leading the charge.
Culture of Collaboration
I don't want to paint too rosy a picture. The city still needs education reform, still bares the scars of racial prejudice, and still has too much crime and corruption.
But it is precisely because of the city's past that its future is bright. There's nothing like a foxhole to bring two soldiers together. Likewise, there's nothing like a broken, hurting city to unite the church. I've observed the body of Christ at work in numerous cities in numerous countries, but I've never seen a culture of collaboration like the one in Memphis.
I've seen churches co-hosting guest speakers for discipleship conferences, marriage retreats, and training events. I've heard pastors praying with and for other congregations and filling in each other's pulpits. Organizations often share their pool of staff and volunteers. Churches give platforms to organizations and parachurch groups that are excelling in certain areas of ministry. Parachurches explicitly tell churches that they will close their doors if the local congregations no longer want them around.
MORE FROM CHRISTIANITY TODAY