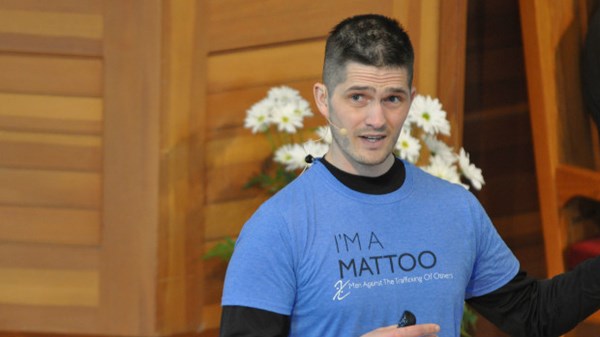 Image: Photo courtesy of Jessica Lynch and Charlie McGlynn
Yes, Sometimes We Can Serve Both God and Mammon
My congregation's experiment in using market values to grow our mission.
10.7.13
When I pitched the idea of a business-based social entrepreneurial competition to church leaders, some presumed I'd lost my mind.
They had a point. So many foundational business values run counter to the gospel, be it the primacy of shareholders over service, gluttonous profits, avaricious career ambition, or accumulating too much capital. To prosper financially may not be a biblical vice, but greed, injustice, and extravagance lurk in prosperity's shadows.
On the other hand, Jesus also said, "all things are possible with God" (Matt 19:26). Mission can redeem the better aspects of the market to serve kingdom ends. Virtues of honesty and hard work, along with love and fairness, all improve the way we do business. To believe in Jesus is to value all these things. Granted, to believe in Jesus is also to embrace humiliation and loss, and loss is no way to profit—unless you buy the gospel. To take a providential windfall and risk it all on untested idealists sounded as ridiculous as changing the world through death on a cross. It takes faith for good business sense to make good mission sense.
Breaking New Ground
Being the new minister, I had relational capital to spend. The congregation tentatively went along, walking by faith rather than sight. We named the initiative Innové, a French word meaning "breaking new ground"—or perhaps better, "digging a grave," in keeping with the gospel's promise of resurrection power.
We designed an evaluation process that maximized our business-minded congregation--from technology, marketing, assessment, and coaching to advising, planning, training, budgeting, execution and evaluation. More than 150 members volunteered their talents. We worried that after marshaling this wealth of resources we would fail to attract applicants. But worry has a beautiful way of converting to prayer.
MORE FROM CHRISTIANITY TODAY