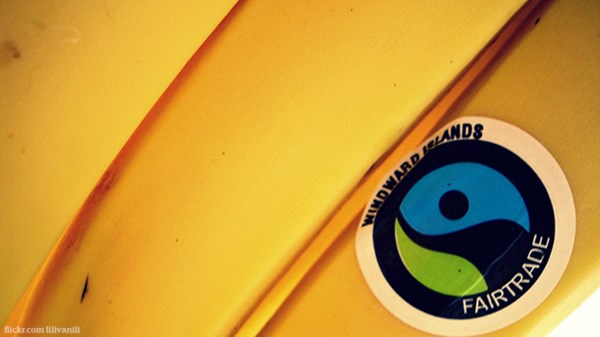 You Can't Buy Your Way to Social Justice
Why the activism of some fellow Americans scares me.
5.14.13
I'm afraid of some American Christians.
I am an American, but I haven't lived in the United States in a while. I live in Djibouti, a country in the Horn of Africa, and when you pick me up at the Minneapolis airport, I might invite you to coffee and suggest the wrong place—you know, one that doesn't serve fair-trade coffee. I will arrive wearing the wrong jeans—ones sold by companies that don't offer fair wages. And I won't use the right vocabulary—the language used by Western bloggers to talk about social justice.
I've spent more than a decade living among the wealthy and the poor and the uneducated and the doctoral students and Christians and Muslims. I'm trying to figure out how to love radically like Jesus and how to be radically in love with Jesus in a place with 60 percent unemployment, where the oldest university recently turned 13, and where 99.99 percent of nationals don't look like me, talk like me, think like me, or worship like me.
But I haven't read up on fair-trade coffee or researched human trafficking statistics or purchased fair-wage clothing. Partly, I haven't had time. Partly, I haven't had opportunity. My green coffee beans come from an Ethiopian woman on the side of the street. My beef was roaming Main Street yesterday. My clothes are whatever I could fit in a suitcase. I don't know the right way to talk about gender injustice, even though I talk with friends about female genital cutting in everyday conversations.
It used to be that people returned from humanitarian or faith-based work overseas with dowdy haircuts and last decade's fashion. Now, I'm afraid I will come back and not know foundational things like what or where to eat. I won't know where to shop to update my outdated wardrobe. I may very well be judged as wasteful for taking a long, hot shower (for the first time in two years).
And so some American Christians scare me. Passionate blog posts about offensive words like "the voiceless" and beautiful photos of homemade clothing and inspiring essays about living off the land inspire me to make more informed choices. But they also make me nervous about my ignorance after years of being outside this milieu and evolving language. They leave me with a pressing question and, at the same time, provide part of the answer.
MORE FROM CHRISTIANITY TODAY