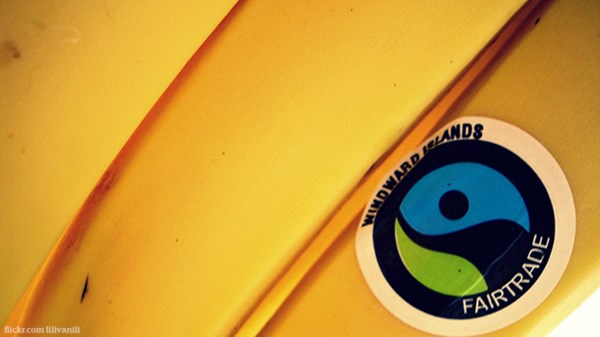 You Can't Buy Your Way to Social Justice
Why the activism of some fellow Americans scares me.
5.14.13
"The purpose of eating more healthfully is not because it will change global food systems or politics or social structure, but because it allows us the health and energy to live life to the full, i.e., be co-creators with God in a beloved and merciful community that includes all humanity- regardless of where they shop for food or what they eat." So says Shoshon Tama-Sweet, who is featured in Christianity Today for his work fighting child sex trafficking in Portland, Oregon (and who, for full disclosure, is my brother-in-law).
Tama-Sweet is a man who loves as he goes, who doesn't mask the aftershocks of living and loving with risk. It affects his marriage and parenting, his faith. He shares how God meets him in the broken places of himself and his city because Jesus also said, "I will be with you."
While remaining passionate and continuing to gently educate the ignorant (like me!) about how our purchases affect the world, we also need to ask whether current trends are becoming a convenient excuse not to delve into the complexities of social justice. We need to ask whether our consumer choices distort the words of Jesus, and whether they help us enter relationships or separate us from others.
As Matthew Lee Anderson notes in his recent CT cover story, Christians begin to fulfill the command to love our neighbor as ourselves "not when we do something radical, extreme, over the top, not when we're really spiritual or really committed or really faithful, but when in the daily ebb and flow of life, in our corporate jobs, in our middle-class neighborhoods, on our trips to Yellowstone and Disney World . . . we stop to help those whom we meet in everyday life, reaching out in quiet, practical, and loving ways."
While it is practical and loving to use our purchasing power to make wise choices, let us also consider how to be actively involved with the people in our communities. By laying down more than our fashion and our tastes, laying down more than our judgment of those who eat and dress differently.
By laying down our lives.
Rachel Pieh Jones has written for The New York Times, FamilyFun, Literary Mama, Brain, Child, Running Times, Relevant, and EthnoTraveler. She is a regular contributor to SheLoves and A Life Overseas, and she blogs at Djiboutijones.com about being an expatriate, development work, faith, family, running, and writing.
MORE FROM CHRISTIANITY TODAY