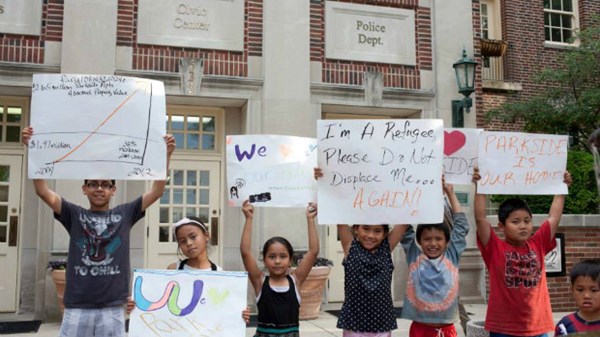 Image: Courtesy of We Love Parkside / Facebook.
Marching to Town Hall with Refugees and Immigrants
How my community stood up for the vulnerable.
7.9.13
"I am a refugee. I've been displaced once already. I don't want to be displaced again."
This is what one of my neighbors at the Parkside Apartments said to me in the midst of a recent dispute with our village. He is a young refugee ...
read more ...