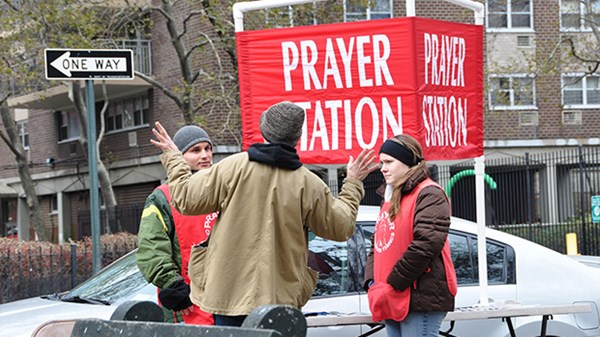 Hurricane Sandy Unites New NYC Churches
Pastor Pete Armstrong says his church's relief efforts are among many common-good decisions to bless the Lower East Side.
11.29.12
The night after Hurricane Sandy made landfall, New York City Mayor Mike Bloomberg tweeted that it was "maybe the worst #NYC has experienced."
The November 12 cover of New York magazine told the story: Most of the lower part of Manhattan, ...
read more ...