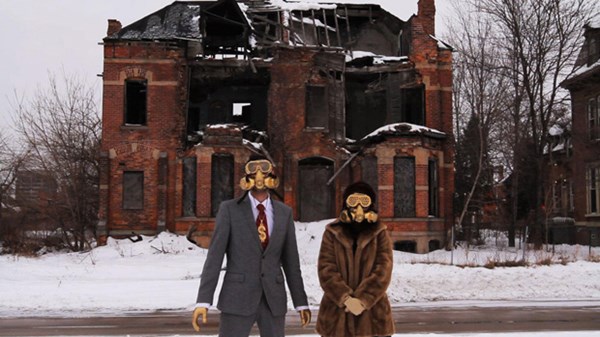 What Detropia Gets Right, and Wrong, about the Motor City
The new documentary is part of the same paternalism that it critiques.
1.28.13
The film has gotten good reviews, and most of them have focused on the expert and stylish filmmaking. It's well done on many levels. I won't repeat all those other reviews here, but suffice it to say that the film is worth seeing on an aesthetic basis alone.
However, being beautiful is only part of a film. The story you are actually telling is important too, particularly in a documentary work. Detropia, while it has some very strong points, also has a number of weaknesses that have been overlooked by the critics.
The biggest win for the film was its prescient prediction of the failure of the Chevy Volt. Stevens's bar, the Raven Lounge, is only a few blocks from a shuttered GM plant. The plant closure naturally hurt his business. When he hears that the new electric Chevy Volt will be built there, he's excited at the prospects. However, on checking out the Volt at the auto show, he notices serious problems, notably the short distance it can travel on a charge, and the high price tag, particularly in comparison to new Chinese competitors. He's very clear that he thinks that dog won't hunt—and he's right.
Ewing uses that to great effect to show the "hope springs eternal" nature of Detroit's civic thinking, in which the Big Three are perpetually just one new hit car away from being "back." Not only is this "next big thing" thinking a failure in its own right, the hits never quite come. That a bar owner can instantly see this while GM's executives apparently could not is telling.
MORE FROM CHRISTIANITY TODAY