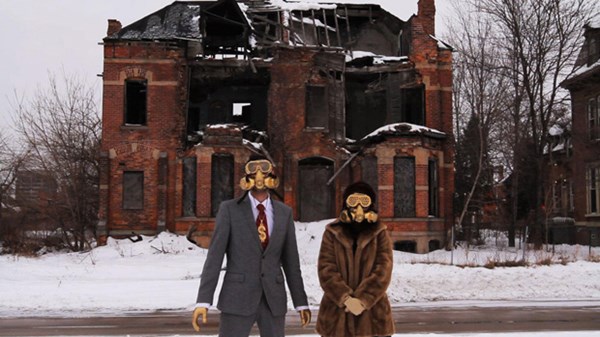 What Detropia Gets Right, and Wrong, about the Motor City
The new documentary is part of the same paternalism that it critiques.
1.28.13
Speaking of which, Ewing attempted to encourage the crowd with what to me was a startling statement. She said, "Young people in their 20s are talking about the heydays of Detroit as if they lived them. I can't think of any city with a stronger sense of nostalgia." She intended this as a positive, but it is clearly one of the reasons the city has gone down the tubes. Nostalgia to any degree of excess is a profoundly corrosive force. It locates the apex of a civilization in an imagined past that never really was, and often inspires bitterness at the supposed forces that destroyed it. The decline of manufacturing would have been an enormous challenge to the Midwest in any event. But when it is populated with people who cling stubbornly to any lost threads of a disappearing past rather than turning forward to make a new future—and the "next hit car" and "it's our city" ideas are both part of this— that makes success nearly impossible, as Detropia makes all too clear for the Motor City.
MORE FROM CHRISTIANITY TODAY