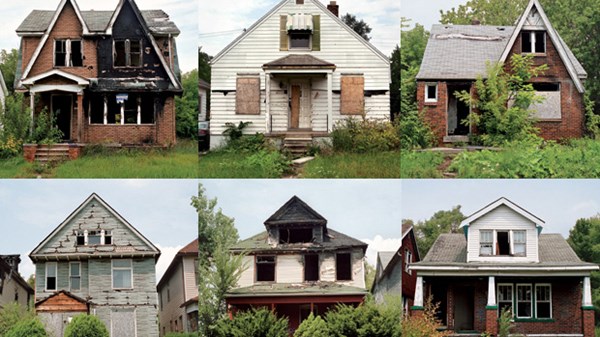 Why All Your Impressions of Detroit Are Wrong
How the Motor City became America's whipping-boy city--and how Christians can stop the hate.
2.18.13
Post-Apocalyptic Wasteland. Climate change activists try to outdo each other by presenting ever more apocalyptic visions of what will happen to the planet if their preferred solution isn't implemented immediately. Likewise, many writing about the legitimate problems of Detroit seem to compete with each other in creating the most spectacular depictions of total urban collapse.
"Fear of a Black Planet" (a term I'm borrowing from the name of a Public Enemy album). Racist views are no longer acceptable in society, but for some criticizing Detroit, America's blackest big city, makes an acceptable substitute. By talking about Detroit's crime or poverty or graduation rate, people can pretend to be criticizing "Detroit" when they really mean to criticize African Americans.
Democrats/Socialism/Unions. Kleptocratic and self-interested Democrats have run Detroit for years. This lets national Republicans who have no interest in Detroit or its people do a fly-by and declare this the inevitable end result of Democratic governance. Other Republican targets like unions feature prominently in this.
Auto-Culture. On the Left, Detroit is seen as the ultimate comeuppance for a totally auto-dependent society, one that tears up its city for freeways, dismantles transit, encourages sprawl, and destroys the planet.
Blank Canvas. Perhaps the most irksome identity projected onto Detroit is that of the blank canvas. Outsiders, often artists and filmmakers, see the cheap houses, abandoned buildings, and vacant lots as a low-risk venue for personal experimentation, not as a city with a history and people with roots. That a number of these people have actually moved there to implement their vision troubles many locals.
Many of these are clear variations on the "canary in a coal mine" theme: If we as a broader society don't change our ways, we will end up like Detroit. This is in marked contrast to say a "Rust Belt" label or the various movie stereotypes of New York, which are at least rooted in some local reality. What makes Detroit's projected identities different is that they largely are rooted in a reality external to Detroit itself. Whatever your pet idea or phobia, Detroit seems to be the perfect lens through which to explore it, and the screen upon which you can project it.
MORE FROM CHRISTIANITY TODAY