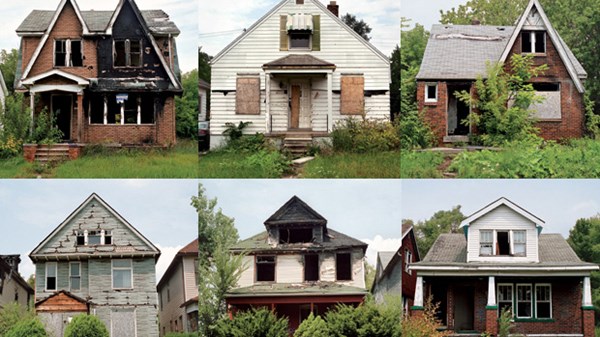 Why All Your Impressions of Detroit Are Wrong
How the Motor City became America's whipping-boy city--and how Christians can stop the hate.
2.18.13
Rather than fleeing, they adapted to the reality of Detroit by applying their talents in the marketplace instead of full-time ministry. "We decided we just wanted to be a part of a more functional community," said Wilkin. Heather became a teacher at a local university and is now teaching and working toward her Ph.D, all while raising three children in the city. Wilkin applied his background in commercial lending to making residential real-estate loans in the city. He now represents one of the few banks willing to loan money to people buying homes in Detroit. In a city that is starved for skilled labor and investment capital, these are actually some of the most-needed forms of "ministry" in Detroit.
A long-term commitment and recalibration to the complex and difficult realities of Detroit is key to thriving there and actually contributing to human flourishing there.
Anglican deacon Dean Simmer, who teaches at a local Catholic school, has similar observations. He suggests that anyone coming to Detroit should embrace that most Christian of virtues: humility. He advises newcomers to "shut up and just listen for a year and a half."
Because so much popular content has romanticized Detroit with these overly distilled identities, Detroit draws in a lot of newcomers—many of whom want to "save" Detroit or join "the scene" of edgy art or $100 homes.
Some of the newcomers quickly fail and cycle out, others may actually inflict damage, some profit from Detroit (or hope to), and some live in it as if aliens from a parallel reality, as in the artists featured in the documentary Detropia.
Ultimately, all of these approaches will fail to revitalize the city over the long term. "If you're simply an idealist with no thick skin, you're bound to fail in Detroit," said Simmer. "The people who stick around are willing to be humble, to listen to the community members, and to allow their stereotypes to be broken." He also rightly notes, "Detroit is a group of people."
MORE FROM CHRISTIANITY TODAY