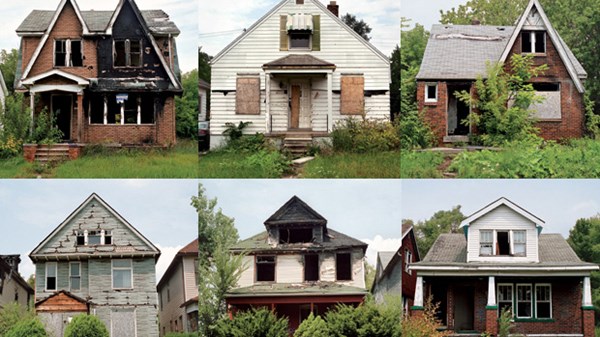 Why All Your Impressions of Detroit Are Wrong
How the Motor City became America's whipping-boy city--and how Christians can stop the hate.
2.18.13
That's not to say that current or long-term Detroit residents are entitled to behave as the exclusive owners. The incredible decline of the city and its traditional paternalistic employers means that outsiders are critically needed. They are going to have their own ideas about Detroit, and rightly so. It isn't fair to them to expect them to merely mail Detroit checks with no strings attached.
So Detroit's own residents definitely need to learn humility as well. But given the destruction that has befallen their hometown, and the infuriating portrayal of their city, some defensiveness is understandable.
What's important for us who write and care about cities—and especially who write and care about Detroit—is to avoid simply using it like an artist uses a canvas. Simplified identities can be fair and justified in some cases, but we need to consider the source of them: are these labels rooted in the reality of a place or merely in our own preconceived ideas or concerns?
In the meantime, everyone watching or reading about Detroit, and especially thinking about moving there, should realize that what they are seeing is probably even more unrepresentative than what you'd see about other cities. Just because that Johnny Knoxville Detroit documentary looks amazing doesn't mean a local will even recognize it. As one of Simmer's students asked after he showed the Knoxville film in class, "What city is that?"
Aaron Renn, "the Urbanophile," an urban affairs analyst, entrepreneur, speaker, and writer on a mission to help America's cities thrive in the 21st century.
MORE FROM CHRISTIANITY TODAY