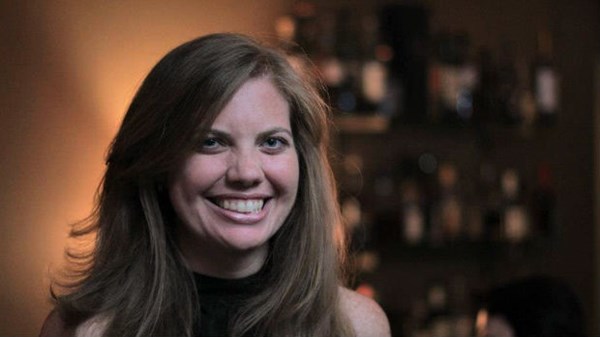 Image: Courtesy of Bethany Jenkins.
Getting New Yorkers to Hear the Word
How Bethany Jenkins's daily devotionals kickstart common-good Christianity in NYC.
12.5.13
One of your readers, a tax lawyer at McKinsey, said that the Park Forum creates this virtual community of professionals who can read your blog devotionals [400 words or less] on the subway. Does The Park Forum create community—either online or off?
One thing an organization that's not the church can do is support the local church. I have no interest in the Park Forum replacing the local church. At the same time, I want to support the community as it is. One way we've done that is through an Advent Series last Christmas in which I asked local pastors and Christian leaders [including Tim and Kathy Keller of Redeemer; Ryan Taylor of Apostles; author Sally Lloyd-Jones; Clay Cook of Cru; Melissa Tamplin Harrison of PURE; Mitch Glaser of Chosen People Ministries; David Cho of City Life in Boston] to write devotionals. I wanted the city to realize that they are part of their local congregation and that we are a part of a "city congregation." In the same way, Trinity Grace Church hosts a Citywide Worship.
I'm actually not trying to create an online community. Not that it's wrong, but it takes a lot of manpower, and I'm only one person with a part-time staff person. I see the Park Forum as an online tool facilitating in-person community.
Speaking of all the local churches that you reach out to, how do you write to your different audiences?
People come from all types of churches, and I try not to talk about theological hot-button issues that would be divisive or a stumbling block. I will say that I had someone unsubscribe after I quoted the Pope—
Pope Francis?
Yes. [laughter] And, actually, I'd be shocked if this person were a New Yorker.
A New Yorker would have unsubscribed if you had quoted Billy Graham.
Exactly.
In August we'll do Reader's Choice, and I'll generally try to get businesspeople and lawyers and all types of professionals to write the devotionals. We also have seasonal Bible listening gatherings, where we get together in person to hear the Scriptures.
MORE FROM CHRISTIANITY TODAY