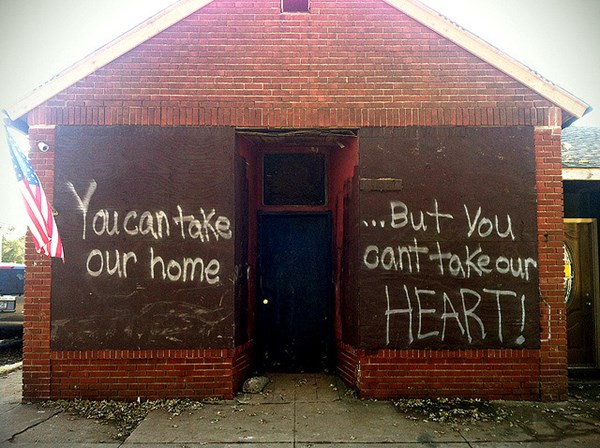 Image: Courtesy of H.L.I.T. / Flickr
How Church Unity Overcame Hurricane Sandy
A look at Staten Island one year after the storm.
10.28.13
Tim McIntyre, pastor of Oasis Christian Center, is the current SIAE president and a resident of Midland Beach, one of the hardest-hit areas. "My house and my church were flooded," he said at a recent This Is Our City event in Manhattan. Displaced from both home and church, McIntyre turned to his fellow pastors in Staten Island. Oasis, which had been serving Midland Beach for about eight years when Sandy hit, "was ground zero for the storm."
"Our church became a rescue operation," said McIntyre. "We helped people clean out their houses and gut their houses, and our church was a place for storing supplies. We solicited what we needed from the community—cleaning products, bleach, brooms, mops, hand tools, garbage bags, gloves, and more. We wanted to help with the clean-up effort and to assist our neighbors in any way we could."
The communities around them came through. People from churches in the SIAE and beyond helped to set up food stands to feed workers who were gutting houses and carting away ruined possessions. Churches hosted volunteers, sometimes setting up makeshift shelters for them in their fellowship halls. In the weeks following the storm, several SIAE churches, including Salem Evangelical Free, Church at the Gateway, and Christian Pentecostal, were set up as supply distribution centers.
"It's all about trust," says David Beidel, founding pastor of New Hope Community Church in Staten Island's West Brighton neighborhood. "We have known each other for years. Some of us even grew up together. We have a level of trust that can only come through years of laboring together toward the common goal of seeing the gospel flourish in our city."
MORE FROM CHRISTIANITY TODAY