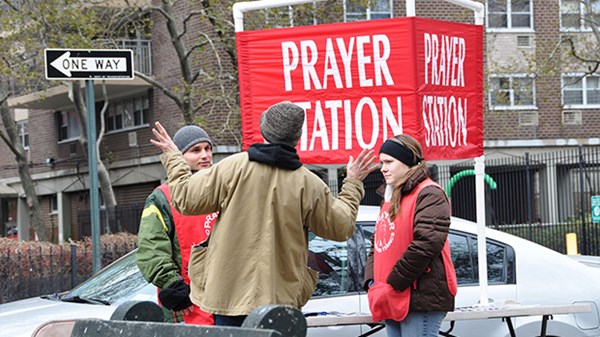 Hurricane Sandy Unites New NYC Churches
Pastor Pete Armstrong says his church's relief efforts are among many common-good decisions to bless the Lower East Side.
11.29.12
I also love what the Bowery Mission is doing with the rooftop farm and issues of food, sustainability, and the accessibility of gardens in urban places. As a church we love collaborating with them. They're literally feeding people who come in off the streets with what they're growing. It's a beautiful metaphor of the kingdom of God and what the church should be doing in neighborhoods. God is doing something beautiful in New York. The old guard—people like Rick del Rio and Taylor Field of Graffiti Church—has been amazing to those of us who are new. Rick tells me, "We've been praying for [people like you]. We've wanted to see God call people here to do ministry." The shared view that "there's so much need for gospel renewal here," allows us to work together both within and across neighborhoods. To see a huge tragedy provide opportunity for us to live out our faith and to practice the justice that we've been shown is a good thing.
Howard Freeman is founder and principal of Zoey Creative Development in New York City.
MORE FROM CHRISTIANITY TODAY