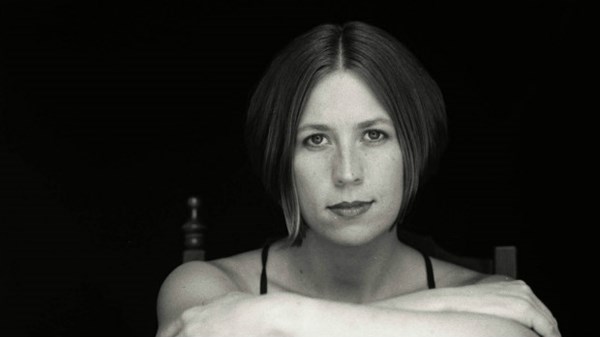 Image: Courtesy of Elizabeth Dishman
A Modern Dancer Embraces Motherhood
How NYC choreographer Elizabeth Dishman has thrived doing both.
9.30.13
Like many other dancers and choreographers, Elizabeth McCune Dishman grew up in the world of ballet. In college she joined the dance ministry at her church in Atlanta, which led her to add a dance minor to her vocal performance degree at Emory University. It was in Atlanta where she founded Coriolis Dance Inc., where she's served as artistic director and choreographer since 2001.
Moving to New York City four years later with her husband altered the rhythm of her work. The Dishmans' first son was born less than a year after they arrived in Williamsburg, Brooklyn, in 2005. Three years later, they had a second son. Raising two children in a city that's notoriously difficult for the task, Dishman has nonetheless choreographed, produced, and presented two evening-length works, "Ribs" (2008) and "Requiem Familiaris" (2012), as well as numerous shorter works. All show how Dishman has folded the events and concerns of family life into her creative work.
Dishman recently spoke with Luann Jennings, founder of Church and Art Network, about modern dance, calling, and how her work serves her NYC neighbors.
What about modern dance captured your imagination and compelled you to devote your life to it?
Modern dance opened up a world of movement that was verboten in ballet. I was fascinated by its poetic potential and physical freedom, which embraced improvisation, collaboration, and the surprises of the moment.
I'm enamored of the human body—its architecture and mechanics, its capacity for expression and connection, its communicative potential. I love that the many flavors of modern dance reflect their makers, whose unique body structures and propensities shape the way they explore and invent movement. Modern dance celebrates the individual body while embracing the endless movement possibilities present in every body.
How and when did God call you into arts leadership and entrepreneurship?
The sense of call has been very gradual for me. I initially entered the entrepreneurial world out of necessity, since there just didn't seem to be a place for what I wanted to do at the time … but looking back I can see God's design for me in my personality and gifting.
MORE FROM CHRISTIANITY TODAY