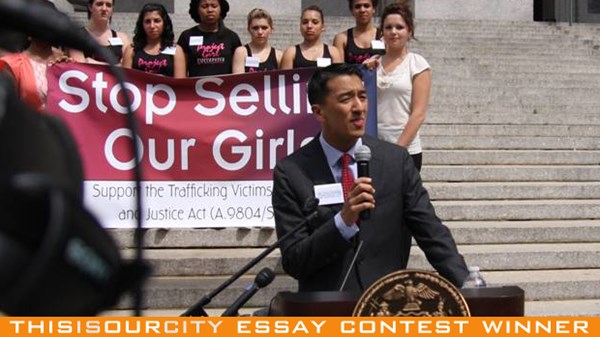 An Unlikely Defender of Trafficked Women
How Jimmy Lee went from childhood bully to director of Restore NYC.
8.28.13
"I have a heart for women and girls who come to this country from a foreign land," says Lee. "In postwar South Korea, my mom had no deeper longing than to make it to the U.S.
"There are millions of girls and young women from abroad who dream of coming to America, who come to New York to pursue their dreams. But when our country instead becomes a prison in which they are not free to love or be loved, I feel deep compassion towards them, and an anger towards the injustices they have endured."
Virtues for the Common Good
Lee is sensitive to the fact that he is a man leading an organization that addresses horrific injustices done by other men. One clear virtue that has helped him navigate this tricky landscape, noted by those who work with him, is humility.
"When you're in a meeting with Jimmy, you'll see that he is not one of those people who demands to be recognized or who to have his voice heard over others," Leidholdt says. "There is a humility that he brings that makes you realize in two seconds of talking with him that his advocacy is about service and about meeting the needs of others, especially those who are most marginalized."
When Lee visits one of Restore NYC's safe houses, which provide long-term shelter to victims, the residents sense this quality. "When he comes to the house, he is so kind to the residents," program manager Stella Sunwoo says. "They all know Jimmy is the boss, but he treats the house as if it is theirs, and he is the guest. He'll ask, 'Is it okay if I sit here?' He offers them nothing but respect. The survivors all love and admire him."
Lee's decision to attend All Angels' Church on the Upper West Side has influenced his reaching out to those on the margins. He chose All Angels in large part due to its socioeconomic diversity, then started attending the day after he moved to NYC for his first post-college job. "It was not a comfortable place for me at all the first couple of years," Lee admits. "But I knew that the mission and demographics of the local church I attended, and who I decided to build community with, would have a big impact on how I decided to live."
MORE FROM CHRISTIANITY TODAY