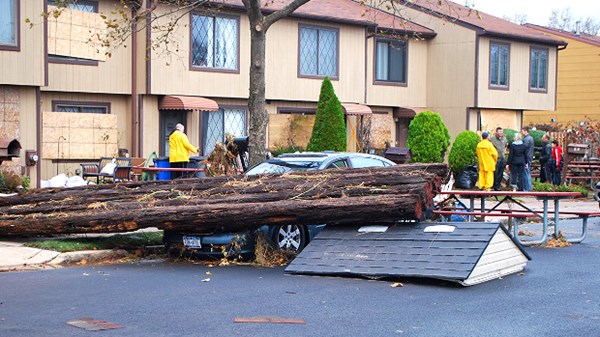 Image: Courtesy of Jeannine Seery
Flooded by a Storm, Then by Grace
The superstorm almost destroyed our home. What happened afterward shocked me.
10.28.13
I couldn't watch. This was my haven, the place I went to escape the stresses of this world. I'd brought my babies from the hospital to this house. And a team of people were going to be pulling it apart and disposing of it, piece by piece. It was unfathomable. I went straight up to our bedrooms and began packing our things.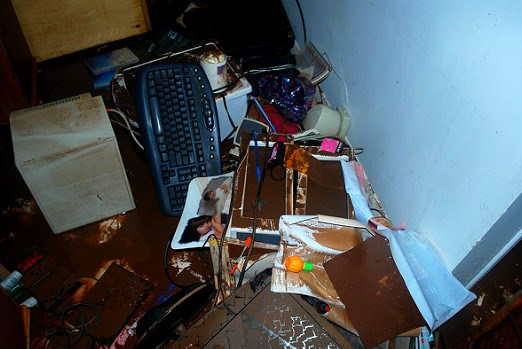 Image: Courtesy of Jeannine Seery
Upstairs I remained, as I heard the noises of disassembling and discarding begin. I was called downstairs; someone had a question for me. And as I descended the stairs, I could see a woman in my backyard.
I'd seen this woman before at church. She was standing on my back porch with a pile of photographs, pictures of my children that had been submerged in dirty ocean water. And she was taking the pictures, one by one, trying to air-dry them so that a few might be salvaged.
Someone else might have come across this pile and thrown it right in the garbage. Honestly, I might have. They were wet and dirty, and I can't begin to describe the smell. But here was a practical stranger to me, doing all she could to hold onto my memories.
This is the body of Christ. Love that surpasses human understanding—that rolls up its sleeves and gets dirty in order to save a treasure that belongs to a near stranger. What I didn't realize was that the work being done in my house was only the beginning.
Over the next months, the Staten Island Evangelical Relief Alliance (SIERA) provided the hands and feet of Jesus to my neighbors, my community, my Island. They would do whatever demolition and reconstruction work that was needed. Yet just as important, they would grieve with homeowners, listen to stories of those who rode out the storm, and pray with people who had no idea what the future held.
Since we'd moved into our home 13 year ago, my husband and I had always prayed that we'd be able to love our neighbors. Now, amid chaos and destruction, countless doors of homes and hearts swung open to the gospel. And the body of Christ saw the needs, practical and spiritual, and answered the call.
MORE FROM CHRISTIANITY TODAY