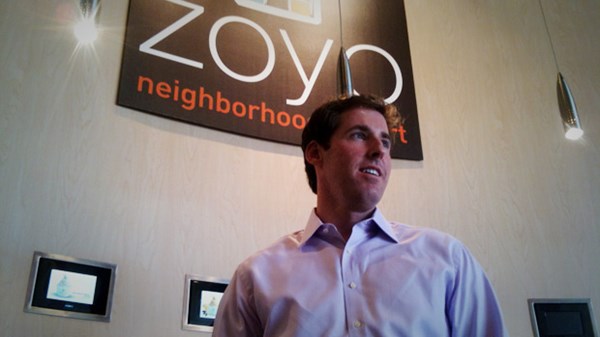 How Creative Business Blesses a City
Phoenix native Aaron Klusman's fast-paced career is a model for Christian entrepreneurs nationwide.
10.12.12
The Camelback Society
Amid those conversations, Klusman concluded there had to be others in Phoenix asking similar questions about faith and business. And he was right. Soon, a small group of young businessmen started gathering to discuss marketplace dynamics in light of their faith, primarily based on a sampling of books about the integration of faith and work. Klusman began envisioning "a really rich relational platform in Phoenix where, over the course of their careers – over 20, 30, or 40 years – guys could work on honing their worldviews together."
In January 2011, after five years of meeting informally, the group became the Camelback Society, led by Klusman along with an advisory board made up of entrepreneurs and executives with decades of experience in Phoenix. The Camelback Society provides a forum for young businessmen to explore how God has uniquely "wired" them for business. "Know your strengths and weaknesses," Klusman tells members, "and then start cultivating your craft."
Intentionally setting a high bar for membership, the Camelback Society asks members to sign a covenant, affirming a core doctrinal statement including the Nicene Creed, as well as specific commitments to prioritize their families, to build lifelong friendships of mutual accountability, to maximize God-given leadership potential, and to live lives of faithful presence in the Phoenix marketplace.
The group's 25 members meet weekly for breakfast to review life goals and to discuss assigned readings, which include both theological and business perspectives. Recently, they discussed a chapter on the sin of pride from Mere Christianity, along with a surprisingly similar article from the Harvard Business Review arguing that exceptional business leaders "[blend] the paradoxical combination of deep personal humility with intense professional will."
MORE FROM CHRISTIANITY TODAY