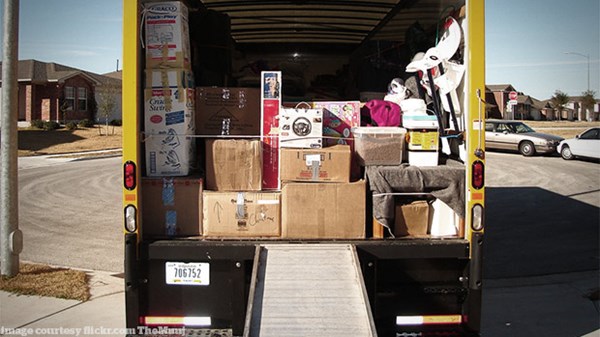 Learning from the Artists about People and Place
Craig Goodworth's installation helped me see God's work in my current home of Durham.
9.10.12
I am told that novelists approach their work from different starting points.
Some begin with a theme, like the fear of the unknown, as is often the case with science fiction writers. Others begin with families, as is nearly always the case with Pulitzer Prize–winning novelists. Some begin with a character or a historical time period, such as ancient Rome. Still others begin with a place: Casablanca; Port Royal, Kentucky; the Shire.
I sometimes wonder if human beings behave like novelists, as it were, especially in their decision to move from one place to another. Some move to be nearer to family. Some move for a job. Some move for the excitement of a city's culture. My friend Melody willingly left a community of dear friends in Austin in order to relocate herself to Seattle. She said she "fit better" there. The Northwest was her kind of place: cloudy, cool, mossy, saturated with grey and black wardrobes. I couldn't understand her decision at first. Why leave all these people that know you and love you to move to a place where she would be an instant stranger?
Sometimes you leave your hometown in order to find your place elsewhere. Sometimes you leave your place of birth only to return years later and find that you belong there after all. Or more grandly, as Kathleen Norris puts it, "A man travels the world over in search of what he needs and returns home to find it." Here is where you belong. Here is where you will stay put. It is your place and it is ourplace together.
Norris has her place: the Dakotas. Eugene Peterson has his too: Lakeside, Montana. It's where his people come from, it's where he intends to remain till he dies. Melody now has her place. Wendell Berry has his place, and Bilbo Baggins has his own too.
My uncle just yesterday sold the house that his parents bought in 1947. It's been Uncle John's place for 65 years. The house is perched a handful of yards west of Southern Methodist University's campus in Dallas, Texas, 3028 McFarlin Road to be exact. It is the place my sisters and I have loved above all places in America. As children, after driving five days in our yellow Suburban through the pockmarked highways of Mexico, northward on our way from Guatemala, where my parents served as missionaries, to the redbrick front porch of my grandparents, we couldn't wait to rummage through the cereal box cabinet and the Dallas Morning News TV guide so we could find when the cartoons came on. My grandparents' home was our one stable place during our years as missionary kids.
MORE FROM CHRISTIANITY TODAY