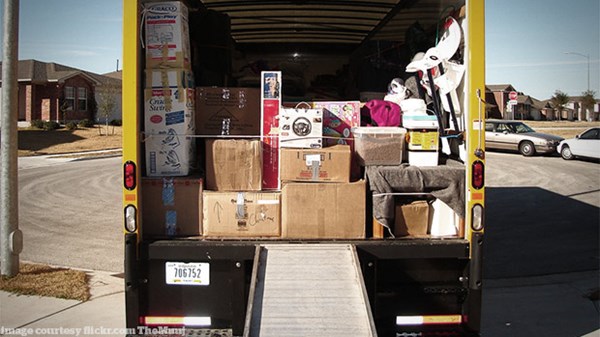 Learning from the Artists about People and Place
Craig Goodworth's installation helped me see God's work in my current home of Durham.
9.10.12
My confession? I feel misplaced in my current city.
While I know plenty of people who thoroughly love Durham, North Carolina, I fluctuate between total ambivalence and intense aversion to the city. It is a city that irritates me almost daily. After living here for three years, I have made my peace with the fact that Durham will be the first city in my life that I will be happy to leave.
Despite the fact that it hosts the annual American Dance Festival, that Burt's Bees has set up its headquarters here, that Branford Marsalis chooses to call it home, and that Richard Florida placed it at the top of his list of creative class metros, I feel no love for Durham.
I genuinely wish it were otherwise. My wife and I struggle with mixed feelings. Are we being selfish? Are we not trying hard enough? Are we hopelessly, blindly infatuated with Texas, our home state? We do keep trying to connect with the city. It is the "City of Medicine" and the "Cameron Crazies," after all! But we still sense that at some level we are misplaced here.
I know we are not alone in feeling misplaced. Joseph son of Jacob lived nearly his entire life misplaced from his father's house. The prophet Daniel, like the people of Israel and all refugees ever since, was forcibly misplaced from his homeland. Migrant workers make a habit of living misplaced, though rarely to their liking. A divorced couple willingly flees to opposite coasts in order to escape the pain of hurtful relations. Some of us live in towns that feel strange to us, and it's an easy temptation to resent this place where we do not belong. It's easy to resent God for putting us here.
MORE FROM CHRISTIANITY TODAY