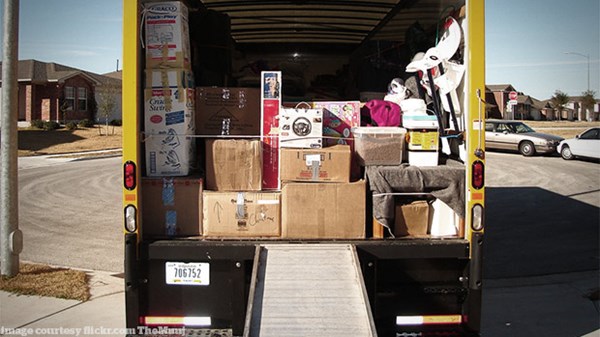 Learning from the Artists about People and Place
Craig Goodworth's installation helped me see God's work in my current home of Durham.
9.10.12
But artists come along and perform an invaluable service. For those of us who feel a tenuous or adverse relationship to our places of residence, artists help us to see that, in fact, God is happily at work here, quietly making grace happen in unexpected ways, gently rebuking our stubborn refusal to see that salvation and sanctification are occurring in this place—this street, this humidity, this church, this grocery store, these people. As Peterson remarks in his book Subversive Spirituality, describing the effect of novelists on his work as a pastor:
Every time . . . a street is walked, noticing the details, observing the texture and color, insisting on the immediate particularity, the gospel is served, for space is cleared and location provided for yet another spin-off of the Incarnation, most of which came to its definitive form in small towns and on country roads.
This is what the installation artist Craig Goodworth, recently featured in the This Is Our City film "You Are Where You Live," does in a warehouse in the city of Phoenix, Arizona. He takes misplaced things and places them in a sphere of meaning: Arizona corn grain from Casa Grande; leached water from the warehouse itself; Desert Durum wheat grains and the cornmeal from Arizona Grain; a donkey from Maricopa County; asphalt from nearby; steel rails from 20 yards outside the building. Put together, the materials tell a story about Phoenix.
It's a place-based installation, Goodworth says, and it's a way of telling Phoenicians: "Here is the stuff of your place, and it's good stuff." Inviting his audience to touch the materials, to be near them, to smell them and know them, is a way to help them love their city. It's also a way, as Peterson reminds us, to protect us from gospel-killers—"grand abstractions and standoffish condescensions" that keep us in a negative stance towards our given place.
MORE FROM CHRISTIANITY TODAY