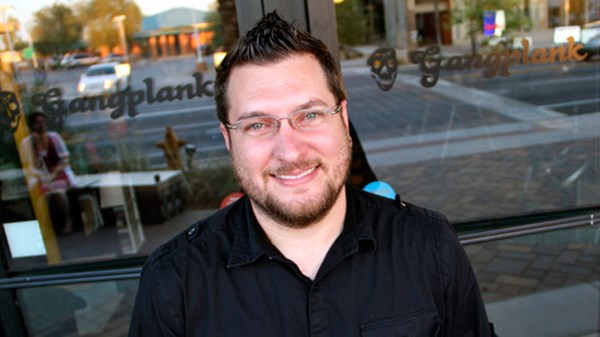 The Best Business Plan? Relationships
If Phoenix Christian Jade Meskill's success is any indication, collaboration and investing in employees isn't pie-in-the-sky idealism. It's just smart business.
10.24.12
A New Way
Meskill's journey toward "prioritizing human relationships," he says, took an even more dramatic turn when he co-founded a software development company with friend and colleague Derek Neighbors. While software development can conjure up images of a lone programmer working in a dark room writing code, Meskill says in truth, "it's a highly social endeavor." If people who use the software are ignored, no programming code is good enough to make the system work. Once again, Meskill was face to face with living out the values of human collaboration.
Inspired by Jesus (as well as agile software development methods), Meskill and his company, Integrum, began building around a different set of values, of collaboration, transparency, and honesty. They went so far as to make "love" a core value. Simply put, they were becoming experts at working together. They began teaching themselves and their clients how to move away from a top-down, control-oriented process and trust each other.
As Meskill became more convinced of the power of collaboration and human potential, he and his colleagues started looking at their "tribe": the greater software and design community. "We saw that in Phoenix we were very disconnected; we are so spread out," he says. "We were all trying to make a difference, but we weren't working together for the greater good."
A self-admitted risk taker, Meskill and his colleagues had some extra office space and knew a small graphic-design group that was losing its workspace. They decided to invite them in. The new tenants paid no rent. They were there to work alongside and, in Meskill's words, "see what happened."
Both companies benefited from sharing the space. They began meeting regularly to collaborate and discover possibilities they wouldn't have seen otherwise.
Then the circle widened. Others who were linked to the design firm would stop by and discover their shared office space. Meskill says, "Before we knew it, we had a bunch of people just showing up." They all were working on their respective business opportunities, but all the while sharing expertise and innovating.
MORE FROM CHRISTIANITY TODAY