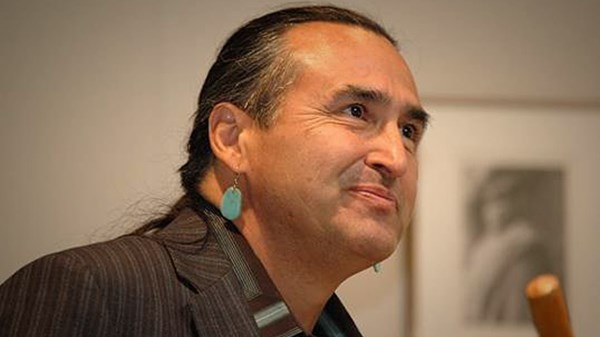 A Native Faith: Richard Twiss Shapes Portland's Youth and Beyond
In a city still skeptical of white Christianity, Twiss's cross-cultural witness is gaining a hearing among citizens and leaders alike.
2.16.12
Later, as Twiss began searching spiritually, he dabbled in everything from Hinduism to Buddhism; and, in 1974, he was also presented with the Christian faith while living in Maui, Hawaii.
"I was a beach bum, did drugs, partied, slept on the beach, chased girls, lived off of food stamps, and started over the next day," he explained.
One day while hitchhiking Twiss was picked up by two evangelicals who shared Christ with him.
"But I didn't want anything to do with their 'white man's' religion; I cussed them out and told them to let me out."
Yet, in 1974, alone during a drug overdose in Hawaii, Twiss recalls the words of the Christians. "I yelled at the top of my lungs, 'Jesus if you are real, would you forgive me, would you come into my life?' I immediately felt the most peaceful that I have in my entire life."
Since embracing Jesus, Twiss has been trying to figure out how to live out his faith as a Native American while inspiring others to do the same.
He moved to Alaska where he met his future wife, Katherine, and was ordained through his local church. After moving to Vancouver, Washington, in 1981, he pastored a community church there from 1982 to 1995.
In 1997 he and Katherine founded Wiconi International. With their message of reconciliation, community, and spirituality, Twiss has spoken internationally and nationally , including invitations from Focus on the Family, Campus Crusade for Christ and Promise Keepers. In addition, Twiss has offered diversity staff training for the Immigration and Naturalization Service and he's spoken as part of auxiliary events at the National Prayer Breakfast in Washington, D.C.
"He has had an impact around the world," said Randy Woodley, a Keetoowah Cherokee Indian and director of intercultural and indigenous studies at George Fox Evangelical Seminary in Portland. "Richard is known around indigenous people to challenge them to use their own culture to understand Christ and his kingdom."
MORE FROM CHRISTIANITY TODAY