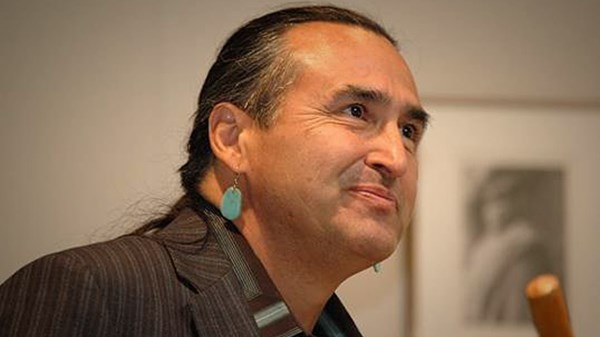 A Native Faith: Richard Twiss Shapes Portland's Youth and Beyond
In a city still skeptical of white Christianity, Twiss's cross-cultural witness is gaining a hearing among citizens and leaders alike.
2.16.12
As Twiss has shifted his ministry locally in recent years, it is clear that it takes time to earn a place where one's voice is heard.
For Twiss, it took significantly reducing his travel and speaking schedule to invest in Portland's Native community, which he says numbers 38,000.
"Richard expressed a genuine desire to connect with the local Native American community and serve as a connector between individuals and organizations with interests in education, community development, service work, and all around wellness in our community," said Donita S. Fry, Portland Youth and Elders Council Organizer within Portland's Native American Youth and Family Center.
As part of his local work, Twiss is a board member of the NAYA Family Center and participates in the Portland Indian Leaders Roundtable, a group of executive directors or senior staff from the 28 Indian organizations located in Portland.
He's presented an indigenous worldview framework for neighborhood planning for the mayoral staff of Portland, and regularly speaks at local higher education institutions both secular and Christian. He will also be speaking at the upcoming Justice Conference being held in Portland next week.
"The Portland-Vancouver area doesn't realize what a rich gift this transition is for them," said Woodley.
Twiss seeks to live out his Christian faith without compromising the protocols of his culture, and emboldens others to do the same.
"Along with many friends, we're helping to inspire a cultural revitalization within a redemptive biblical framework," says Twiss. "For the first time Native people could love themselves as Native people, whereas in the past the message was 'God loves you, but He doesn't like you. No more drumming music, no more powwows, no more ceremonial traditions of our culture.'"
MORE FROM CHRISTIANITY TODAY