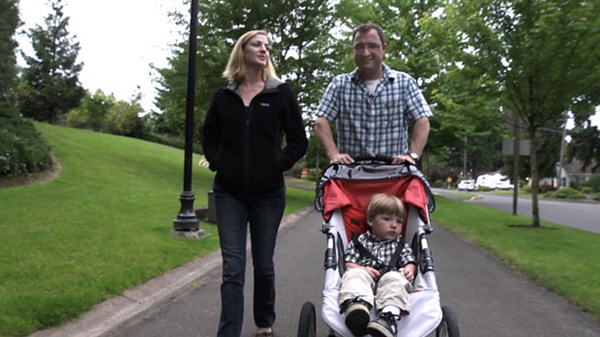 Before Saving the World, Go See Your Family
Shoshon and Stephanie Tama-Sweet on how a healthy marriage sustains their activism.
11.14.11
The word I would use is despair—a profound sense that things are not getting better.
Q: Were there gospel truths or Bible verses that were important for you as you encountered those dark realities?
Stephanie: One way that you keep going forward is [believing] that this darkness is not what God desires for individual lives and for communities. Just knowing in the core of your being that God has this other way that he made the world to be, and that we can be part of bringing that about, is incredible.
Then in a very practice sense, [knowing] that we've made progress. I'm really proud to be part of the work that OCCV has done from both recognizing underage trafficking as an issue to passing legislation about stickers to passing legislation that changes the definition of prostitution for a state. We're looking at extending that even more.
Q: What are things the two of you have done in your relationship that have helped?
Shoshon: We found a great counselor. She's a Christian and is great at setting up a safe space where we can talk to each other and with each other.
Stephanie: We never went to premarital counseling. But both of our roles are fairly public, and even in church or at OCCV, it's hard to be vulnerable with people. Shoshon can't go to the staff of OCCV or to the board chair and talk about the hard realities or our needing spiritual support. We have good friends and a great support system, but sometimes you need somebody who's external.
Shoshon: I sailed up from Astoria up to Seattle with some friends, and then Stephanie came back out and we were out for another week. While we were sailing up the coast, we came around this big sea stack, one of those giant columns of rock that are out in the water.
MORE FROM CHRISTIANITY TODAY