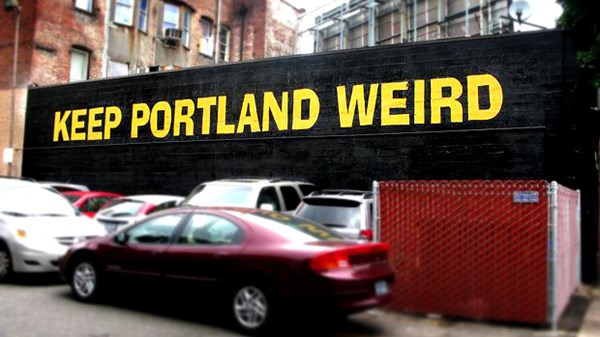 What the Gospel Means for Portland
What Christ might say to the City of Roses.
10.20.11
If Christians want to love this city more, we must challenge it and ourselves in at least two ways. Indeed, the prophetic figures of old identified with the people even as they rebuked them, confessing their solidarity with the city and the nation's corporate sins (Ezra 9, Neh. 9, and Dan. 9).
First, we must not take ourselves too seriously. We have our own TV show, Portlandia. We may have wowed President Obama during his visit last fall. But do we wow King Jesus? God's love creates the attraction; our attractiveness does not create God's love or affection, said Martin Luther. So it is in Portland. God's kingdom does not come by doing good works (like Portlanders caring for the poor). Rather, we do good works because God's kingdom has come, said Karl Barth. "Blessed are the poor in spirit, for theirs is the kingdom of heaven," says Jesus (Matt. 5:3). Where spiritual bankruptcy occurs, there God's kingdom enters.
Remember: whereas the goats thought they had been serving Jesus when they stood before him at his judgment, the sheep had no idea they were caring for him by caring for the least (Matt. 25:31-46). Self-conscious admiration is never a good thing. We should keep serving and loving, but never take too seriously the good press. My friend USA Today columnist Tom Krattenmaker wrote a wonderful piece in 2009 on evangelicals' partnership with the city titled "Jesus' Favorite City." He ended by saying that non-evangelical Portland is becoming fascinated with what's happening here. But what about Jesus? While good press is good, we shouldn't take our good press too much to heart as Christians and Portlanders. For all the great work that has been done in Jesus' name here, there is yet much more to be done, and God alone accomplishes it for his kingdom in and through us.
MORE FROM CHRISTIANITY TODAY