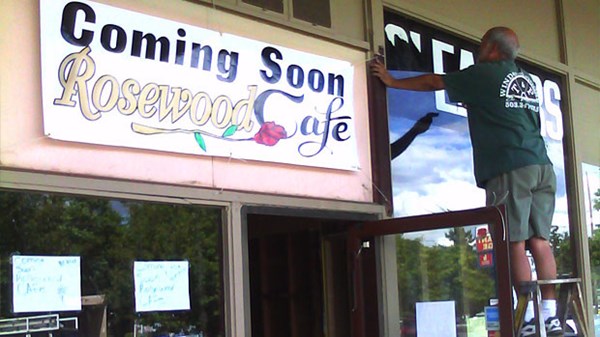 Church-'With': Small Churches Find Their Future in Neighborhood Renewal
The Rosewood Initiative, a merging of churches, police, and nonprofits in Portland, is finding their own peace by seeking their neighbors'.
2.21.12
"The Rosewood neighborhood isn't really a neighborhood at all," says Mike Vander Veen, "but some of us are working to change that."
Mike, a community development advocate in Portland, is absolutely right. You won't find Rosewood on the city's map. It is a metropolitan marginalia bereft of the conventional signs of place: no edge, no center, nothing much to walk to. The area is seared as the jagged welding line between Portland's eastern edge and its suburb Gresham's western flank. A glance at the area's planning map reveals a disjointed jigsaw of zones, jurisdictions, and municipalities.
Boring as those words may be to most Christians, their consequences spring into 3D in Rosewood. Planners and developers are unable to build desirable destinations, neighbor kids go to different high schools, and a cop's jurisdiction depends on which part of which side of the street she is driving on. "We're in a borderland," reflects Mike.
This borderland has recently moved to the center of attention for an unusual coalition of police officers, AmeriCorp, and several small nearby churches. Each had been taking their own steps toward enlivening Rosewood. Now they're working together with residents to take responsibility for Rosewood's legacy and future.
A Confluence of Ministry Streams
Mike met Chief Deputy Jason Gates, unknown to one another but both active members at Parklane Reformed Church, a long-established church in Rosewood, as the coalition was gearing up.
Mike, a deacon at Parklane, had been facilitating many of the 140-person church's experiments in collaborative neighborhood engagement. "Our denomination was encouraging us to become a 'church-with,' " Mike recalls. "Which is to say, be a church that participates in our neighborhood, not only do kind things to it."
Meanwhile, Deputy Gates's drug response team and Rosewood's two precincts were at their wit's end over how to turn the tide against Rosewood's reputation as a hotspot of drugs, sex trafficking, and gun violence. They were ready to try something new.
MORE FROM CHRISTIANITY TODAY