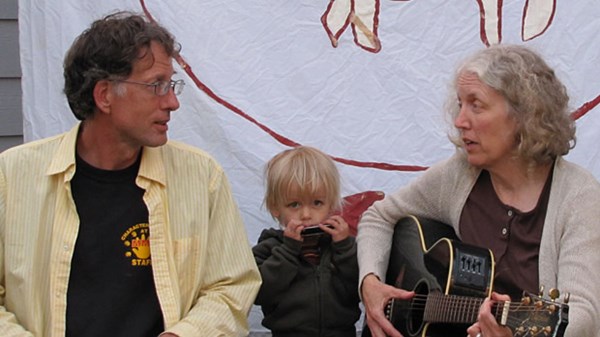 Where Portland Church Planters Fear to Tread
MaryLou and Rusty Bonham, founders of Springwater, commit to the forgotten Lents neighborhood.
11.10.11
Not all of Springwater's neighbors have welcomed them eagerly. The Bonhams, their daughter, son-in-law, and grandson were administered a loud death threat by one troubled fellow for befriending some of the homeless people. " 'This is my neighborhood, not you people's. I'll slit your throats!' is what he yelled," Rusty recalls.
How to respond? "Pie diplomacy," suggested by another neighbor: The Bonhams brought the young man's family a home-baked pie and extended a desire to listen to their concerns. The family accepted the pie, and has since helped out at several block parties, working alongside the Bonhams to raise money for a local homeless shelter.
This ministry of reconciliation in a crime-torn neighborhood has emerged as something like Springwater's charism. "When you live in a world splintering into a thousand factions, you need some glue, not scissors," says Paul Sparks, co-founder of the Parish Collective, a loose network of place-based churches and practitioners in the Pacific Northwest. "Glue-ish groups like Springwater are a delightful slow surprise to a broken neighborhood. By … learning how to rely on God for listening and love, they demonstrate that it may be possible for neighbors to fit together for mutual flourishing instead of fighting and fleeing from one another."
Reconciliation is not just something Springwater does between neighbors. MaryLou says, "Being this kind of people can only happen as we are actively practicing reconciliation with God and between one another. We'll burn out, bury wounds, and won't make it long in Lents if we can't give and receive forgiveness as God's family." Thus, Springwater spends much of its Bible study, prayer, and teaching on themes such as inner healing, forgiveness, and mutual discernment.
MORE FROM CHRISTIANITY TODAY