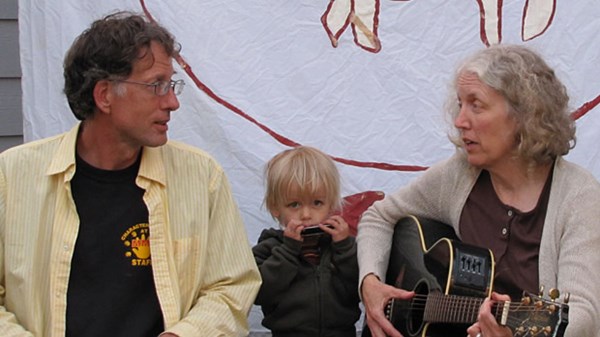 Where Portland Church Planters Fear to Tread
MaryLou and Rusty Bonham, founders of Springwater, commit to the forgotten Lents neighborhood.
11.10.11
"If we can't find a way for God's peace and justice to show up among us goofballs," Rusty says, "how can we presume to be able to be God's agents of peace and justice in Lents?"
Here, at the end of the line #14 bus, urban faithfulness is far more mundane than the savvy, conference-friendly ideas I usually see from church planters.
Perhaps this glorious mundane is the true challenge and opportunity that church planters like the Bonhams offer others. Perhaps the future of the church has less to do with ancient-future technique and postmodern turgidity, and has far more to do with families joining the homeless to give away sandboxes to neighbor kids.
Brandon Rhodes is the husband of Candice and a doctoral student at George Fox Evangelical Seminary, where he is studying the impacts of automobility on North American churches. Brandon is applying this research as a Grassroots Storyteller and Field Guide with the Parish Collective.
MORE FROM CHRISTIANITY TODAY