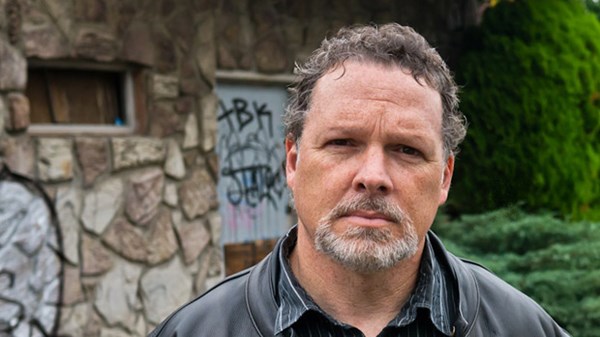 Enlisting Men in the Sex Trafficking Fight
Tom Perez, founder of Portland nonprofit EPIK, believes men have created the problem—and better men have to stop it.
10.20.11
Until one Saturday morning two years ago, Tom Perez never thought that the trafficking that characterizes places like Bangkok and Amsterdam would show up in his own city.
He was at a breakfast hosted by Shared Hope International. As the anti-trafficking organization's founder, Linda Smith, began talking about the domestic problem of trafficking, Perez realized that the pristine City of Roses he'd lived in for 20 years had an unthinkable thorn. Portland, Oregon, had become a prime location for an industry that was prostituting at least 100,000 minors each year.
As Perez, 51, listened to stories of how minors were bought and sold as sex slaves, he thought of his three sisters and three daughters. "My protective nature came out," he said. "You just don't do that to a girl." When the breakfast ended, he approached Smith in the hallway. "She was trying to leave to catch a plane, but I kept saying, 'Tell me what to do. Let me in this fight.'"
Their conversation led Perez to two years of talks with Shared Hope and other Portland groups, including Door to Grace, a Christian ministry that provides safe housing , counseling, and job training to rescued girls, and the Sexual Assault Resource Center (SARC), Portland's oldest assault advocacy group, which provides physical and emotional support to victims.
Perez concluded that the biggest need was to get men to combat sex trafficking from the demand side, and to financially support organizations that were already in the trenches.
In January 2011, Perez launched EPIK ("Everyman Protecting Innocent Kids") with the ambitious but simple goal of recruiting 100,000 men in the United States—"one man for every victim"—to stand against the sex trafficking of minors.
After the 6'2" football player-turned-pastor resigned his full-time job and committed with his wife to live on her schoolteacher's income, his first question was, How do I engage in the anti-trafficking movement when my demographic is exactly the one that's creating the demand for the industry?
MORE FROM CHRISTIANITY TODAY