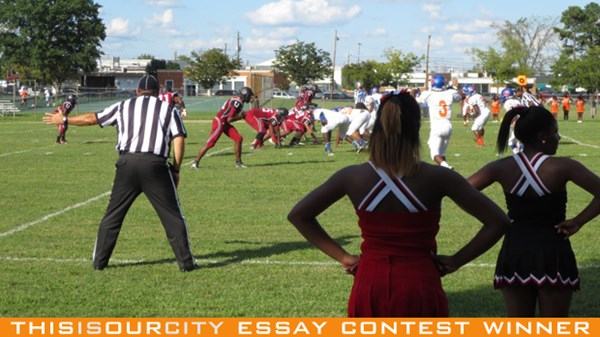 Friday Night Football for the Glory of God
How a local team's success has altered Richmond's future.
9.30.13
But these days, money matters a great deal in school athletics. TJ had not had a winning football team since 1983. By contrast, Cosby High School, an excellent suburban school built in 2006, saw its teams win a remarkable five championships in 2012. Wealthier suburban schools benefit from new facilities and fields, students with years of experience playing on travel teams, abundant personal training during off-seasons, and generous booster clubs.
"You need facilities, equipment and transportation, not to mention coaches and volunteers," says Northeastern University Athletic Director Peter Roby. "And … kids in cities are now much less likely to participate in sports than kids in suburbs." It is, to say the least, an uneven playing field.
But at TJ, several local Christians stepped forward to invest in that most public and central of America's civic institutions: the public school. They have shown that promoting the common good may begin with vision, but ultimately must be sustained by consistent, sometimes costly personal choices.
Making a U-Turn
After many years of moonlighting at successful county schools, Chad Hornik came to coach at TJ in 2012. A restaurant owner, Hornik inherited a 41-game losing streak. "I've definitely learned patience …. I try every day to follow Jesus' example of taking these young people as they are, not as I would have them."
Hornik has had to hire staff to handle restaurant tasks in his place. His wife, a social worker, shares his calling, even as Chad spends long hours studying film, talking to coaches and parents, mentoring kids, and running practices. The couple is expecting their third child.
MORE FROM CHRISTIANITY TODAY