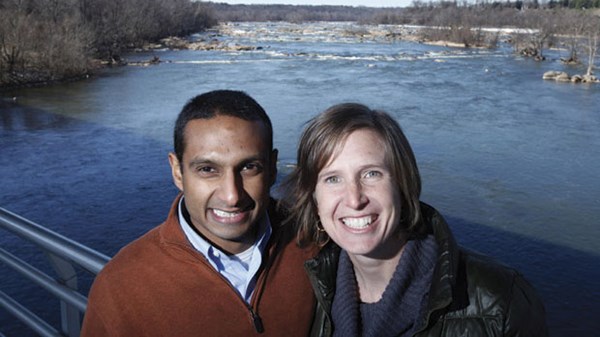 Nature Nurture: A Nonprofit Transforming Youth through the Great Outdoors
Blue Sky Fund, led by Lawson Wijesooriya, connects inner-city kids to Richmond's natural riches.
5.3.12
In addition to the summer-camp program, Lawson started afterschool and weekend enrichment programs for area kids—taking them to the James, rock-climbing, almost anywhere outdoors, hoping someday to offer something like that to Richmond's public schools. But in her second year with BSF, she got another call—this time from local school advocate Bob Albright, asking if she could help elementary kids who had never even seen a forest or stream, and therefore were unprepared for the basic science component of state-mandated tests. Again starting as a Saturday program, BSF's Explorers took a whole class of kids and their teachers to the river or area teaching farms to show them the basics of ecology, learn to work together better, and get real live dirt under their nails.
The logistics behind the Saturday program proved tricky, though, and Lawson wondered if a school would let them run a similar program during class time. Knowing it was a long-shot, she approached five city schools. Every one jumped at the chance, and in one year BSF went from serving 35 second-graders to serving 360, then 550. In academic year starting this fall, BSF will be working with 720 students at eight public schools connect to the natural world that lies miles from their homes.
Providing a monthly schedule where entire grade-levels leave school for a half-day of hands-on instruction about watersheds, animals and their habitats, the food chain and water cycle—a curriculum tracked to Virginia's Standards of Learning requirements—Blue Sky Fund is a literal Godsend for a city school system with multimillion-dollar budget shortfalls. Twelve kids plus a teacher or chaperone (and any parents who want to come along) follow a BSF leader through two science stations and one life-skills exercise focused on challenges, resiliency, and teamwork.
MORE FROM CHRISTIANITY TODAY