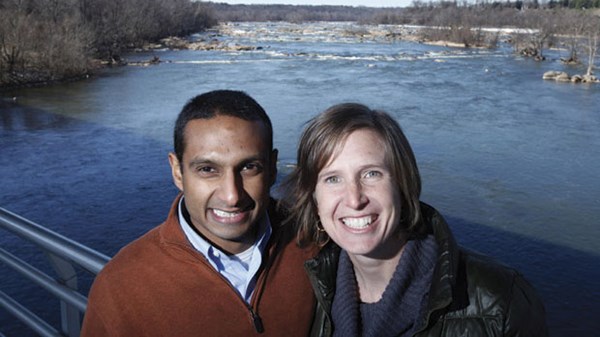 Nature Nurture: A Nonprofit Transforming Youth through the Great Outdoors
Blue Sky Fund, led by Lawson Wijesooriya, connects inner-city kids to Richmond's natural riches.
5.3.12
As for her own favorite place in Richmond, Wijesooriya names Belle Isle, a 54-acre city park in the middle of the James where BSF does programming and where the Wijesooriya family comes often. She tells of leading school children across the suspension footbridge that connects the island with the north shore of the river, and of their initial fear of the water, which some think might be the ocean. She tells of teaching them "Belle Isle Bingo" and "Oh, Deer," to understand what animals need to survive, and of having a deer bound through the woods at just the right moment. Through experiences like this Wijesooriya wants the kids to understand nature better and to excel in their science classes. But more than that, she wants them to claim it as part of their shared heritage with other Richmonders, to know that Richmond isn't just streets and sidewalks and buildings, but the river as well: "This is their city and their river. We want them to be as proud of that as we are."
Mark Sprinkle is an artist and writer based in Richmond, and is senior web editor for BioLogos.
MORE FROM CHRISTIANITY TODAY