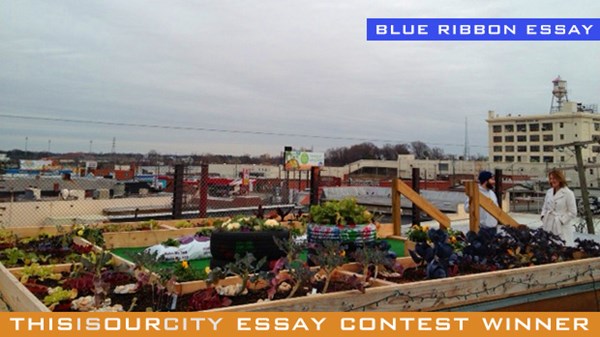 Meeting Refugees on the Roofs of Richmond
How a new housing ministry is welcoming the newly arrived.
1.7.13
But ReEstablish Richmond's signature feature will be its roof. Braford is the mastermind of the building's rooftop garden, what he calls "a bridge between the refugees, our volunteers, and the neighboring communities." Refugees will care for the gardens, Braford says, providing "a way for them to be productive, even when they're feeling so overwhelmed." Many of the refugees come from agrarian backgrounds, and gardening will become a defining part of their early lives in Richmond.
Working with a volunteer master gardener, Braford has carefully mapped out every plot on the 1,000-square-foot tar roof. There will be vegetables growing out of tires, on raised beds, and even growing directly in bags of soil. A demonstration garden will show urban dwellers various ways to grow produce in limited space. Right now, during the winter, the rooftop is brimming with broccoli, kale, turnips, Swiss shard, and beets.
ReEstablish Richmond's rooftop garden will also build a bridge between the Richmond community and its new refugee neighbors. Braford and his volunteers hope that ReEstablish Richmond's locally grown produce will become standard fare in Richmond's hundreds of local restaurants. Local schoolchildren will be invited to regularly visit the rooftop. A few churches have already volunteered to partner with refugees to tend the garden.
ReEstablish Richmond is partly about gardening, and it's partly about housing. It's partly a business, partly a ministry. It's thoroughly Christian in its leadership and ethos, but determined to be a resource and blessing to refugees of all faiths. Most of all, ReEstablish Richmond aims to be a welcome center for newcomers from other countries.
Refugees to our country come for different reasons, but they frequently have a deep need for hospitality. Many come from countries where community is stressed over individualism, fitting in rather than standing out, and sharing rather than saving. They want a place where they can be accepted and welcomed as Americans-to-be—even as they retain the cultural values and practices of their homeland.
MORE FROM CHRISTIANITY TODAY