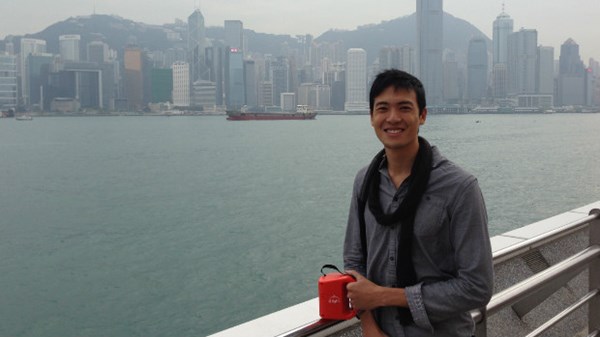 Image: Courtesy of Chris Horst
A Designer Lighting the Way to Justice
Xianyi Wu's solar-lamp company has brought affordable lighting to over 10 million worldwide.
6.11.13
Wow. That had to be a fun phone call. Were you surprised?
Absolutely. My two partners entered a particular business plan competition we thought we had no chance of winning. They used the pitch we always used: They held up a smoking, smelly kerosene lamp. And then they contrasted that with our product, an affordable solar product that could provide light and power small household appliances like radios and cell phones. From there, many investors and venture capitalists got involved. We raised $1.6 million to launch production.
That whole time I was sleeping on friends' couches. Every four weeks, I would move to someone else's place and pull out my air mattress and guitar. At the end of 2007, we had developed our first product in Silicon Valley and began exploring global production. Our market was in Africa and Asia. So we decided to manufacture in China. I moved to Hong Kong in 2008 to set up operations in China.
We've grown every year since that point, through blood, sweat, and tears. There have been so many moments when we could have just failed and run out of money. There were a number of times that we were inches away from closing. But, God provided every time. And now we have just celebrated ten million lives impacted. We're now in more than 40 countries, primarily in Africa and Asia.
How did you decide on the name of your company?
I actually came up with the name "d.light" one day when I was reading Psalm 37. Verse four says, "Delight yourself in the Lord and he will give you the desires of your heart."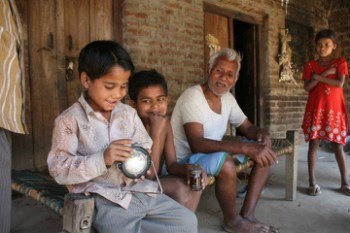 Image: d.light
Why did you decide to launch a for-profit company rather than a nonprofit?
Nonprofits that were in the solar power industry were either giving solar lights away or highly subsidizing them because the design and business approach was so poorly done. Handouts haven't worked. Giving stuff away hasn't changed anything. We asked, "What would happen if we leveraged capitalism and great design to reach more people?" When we launched d.light, we were able to prove that we could deliver a high-quality product at a very low price point.
MORE FROM CHRISTIANITY TODAY