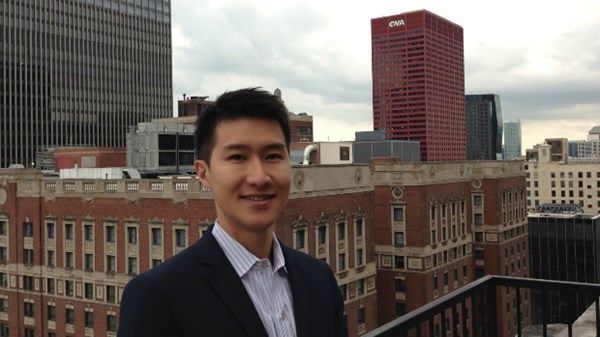 Image: Courtesy of Michael Fang
Following Jesus, the Best Tech Guru
How Michael Fang sees his leadership in medical technology as kingdom work.
7.1.13
But Fang is driven by more than efficiency. "I also felt that there was a huge opportunity to get medicine back to the way it was. One hundred years ago," Fang says," doctors were the data collectors," gathering information about all parts of your life, including environmental, emotional, and physical factors. Your doctor was the researcher. He discovered diseases, came up with treatments, developed diagnostic tools, and monitored results.
"Doctors aren't really practicing medicine," says Fang. "We don't collect data. We don't research it enough—that's in the hands of the researchers. We don't get to improve the process of our patients because we're not looking at [the data]. "
But today, "We have the means to collect that data massively. If we were able to get that data back in the hands of the physicians, they [could] look at that data and say, 'is there a pattern here?' A pattern of healing, of treatment, or failure—then fix it."
This vision prompted Fang in 2011 to start a small medical technology company, CETA Consultants, which aims to help other physicians collect data long-term, therefore improving patient care. CETA (Clinical EMR Technology Application) comes in to help hospitals implement systems that will actually benefit doctors.
Fang has also teamed up with an IT company in Europe. A European physician had created a program that looks at complicated data and queries it immediately. Fang began working to bring the analytics software to the States, where normally only a high-level IT person could access the data. With the software, a physician can sit down at a computer and query his patient interactions over the past 30 days. Then he can analyze what's working and what isn't, and adjust the treatment immediately.
MORE FROM CHRISTIANITY TODAY