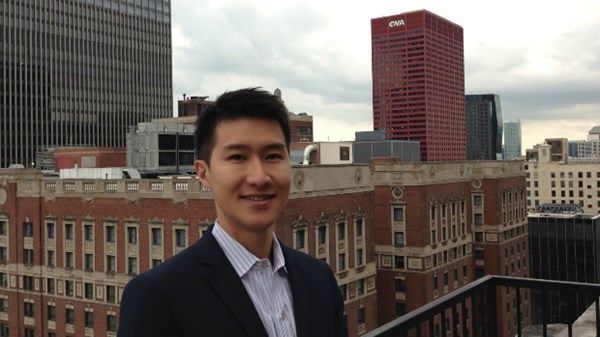 Image: Courtesy of Michael Fang
Following Jesus, the Best Tech Guru
How Michael Fang sees his leadership in medical technology as kingdom work.
7.1.13
In less than two years, CETA, a former one-man operation, has grown to 150 employees.
Chief Spiritual Officer
Against this backdrop, Fang had some nagging questions. "Everything was growing so quickly in the span of two years that I didn't know where God was taking me . . . . From the world's perspective we were successful. I was a doctor and a businessman, and I had a technology people wanted, but I didn't know where we were heading. I didn't see the faith in it."
Enter the Silicon Valley connection. At the same time Fang was questioning his calling, his cousin told Fang he had joined "this thing that makes no money" in San Jose. Intrigued, Fang flew to Silicon Valley to meet the man who had inspired his cousin's new volunteerism. A local businessman and entrepreneur (who prefers to remain anonymous), he helped Michael see how his accomplishments could be used for kingdom purposes.
Fang also began re-reading the Gospels. He saw that Jesus didn't heal just for the sake of healing; he was also providing a taste of the kingdom to come. Fang says he sees physicians grow disillusioned by the fact all of their patients die. He wants to help everyone he touches get a taste of the kingdom—to see the integrity of his business, the love with which he leads, and his hope in life after death.
Fang also began to reexamine his technology company. "Yes, we always knew we wanted to change health care, but we wanted to know how we could change health care in a way that fits ... kingdom principles."
One of his new positions at CETA? A Chief Spiritual Officer. In the technology industry, he says, he frequently interacts with people who are "in it for the money." At this point, he's relying on a mentor in Silicon Valley to check the spiritual health of his organization—to ask questions like, "Did we align our budget policy to encourage spiritual health?" and "How are we advancing kingdom principles?" He hopes to find a Chief Spiritual Officer in Chicago.
MORE FROM CHRISTIANITY TODAY