Cheryl Bridges Johns
Get to know Cheryl Bridges Johns, one of our Gifted for Leadership editorial advisors.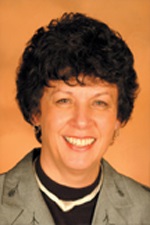 Cheryl Bridges Johns serves as professor of Christian Formation and Discipleship at the Church of God Theological Seminary. She also ministers at the New Covenant Church of God, a church she planted along with her husband, Jackie.
Cheryl's passion for ministry may be placed in three categories: nature, nurture, and newness.
Nature. Cheryl is involved in creation care initiatives such as the "Sandy Cove Covenant" and the "Urgent Call to Action: Scientists and Evangelicals Unite to Protect Creation." She and her husband are stewards of a small farm where they raise horses and grow blueberries.
Nurture. Cheryl's teaching ministry includes the seminary classroom, the local church, and lectureships around the world. She preached her first sermon at the age of 16, in the church founded by her great-grandmother. Her preaching engagements include serving as chaplain/preacher at the Chautauqua Institute. She has been a plenary speaker at the Academy of Homiletics and delivered the Jamison Jones lectures in preaching at Duke Divinity School.
Newness. Cheryl's ecumenical vocation involves bridging the gap between historic Protestant Christianity and emerging forms of Pentecostal Christianity. As a fourth-generation Pentecostal, she is interested in the work of the Holy Spirit in renewing the global church.
Cheryl is mother to Alethea and Karisa. She is the grandmother of Camdyn and Charlie.