Heidi Husted Armstrong
Get to know the Rev. Dr. Heidi Husted Armstrong, one of our Gifted for Leadership editorial advisors.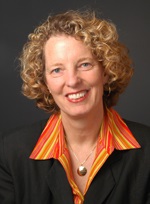 Heidi is an ordained pastor with the Presbyterian Church (USA), and has ministered in West Coast churches for more than two decades. Beginning in 1995, Heidi served as senior pastor for 10 years at the 1,200-member Columbia Presbyterian Church in Vancouver, Washington. With Heidi at Columbia Presbyterian's helm, the church became the largest Presbyterian Church (USA) congregation west of the Rockies with a female senior pastor. In 2004, Columbia Presbyterian was listed in USA Today's "Ten Great Places to Hear the Christmas Gospel." Heidi also served as associate pastor at Trinity Presbyterian Church in San Carlos, California, from 1991 to 1995, and as associate pastor at Bidwell Memorial Presbyterian Church in Chico, California, from 1983 to 1990.
Widely recognized as a gifted communicator, Heidi preached at the 2003 Presbyterian Church (USA) General Assembly, is a published writer, and has served as a retreat speaker and music leader throughout her ministry career. Heidi holds a master's degree in theology from Fuller Theological Seminary, and a doctor of ministry degree in preaching from San Francisco Theological Seminary. Her passions are to connect Scripture's ancient texts in practical ways to modern life, inspire Christians to live the gospel in word and deed, and help diverse communities of faith strive for unity in Christ.
Heidi recently completed a term of service as Christian impact director for World Vision U.S., where she was responsible for nurturing spiritual development among staff members.
Heidi and her husband, Rick, live in Tacoma, Washington.
Read Heidi's Gifted for Leadership articles:
– "The 'Sin' of Humility" (January 29, 2007)
See Heidi's contributions to our other Christianity Today International resources:
– "The Fine Art of Rejuvenation", Leadership journal (October 2003)
– "Four Ways I've Found Encouragement", Leadership journal (Summer 1996)
– "Stewards of Just-Us or Justice?" PreachingToday.com