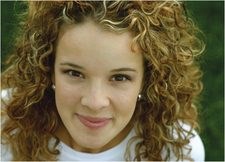 Jonalyn is a passionate apologist and cultural critic.
She and her husband Dale travel nationally as a husband-wife speaking team addressing schools, churches, camps, and conferences on behalf of their non-profit, Soulation (www.soulation.org). With a background in acting, teaching and counseling, Jonalyn disarms the listener with gentleness and storytelling, emotionally engaging audiences of all ages on various apologetic themes. These include spiritual formation, loving God with the whole self, cultural apologetics, and sharing how Christ is good news for women. Her expressive teaching style makes her presentations both distinctively appealing and accessible.
As co-founder of Soulation, for the last three years Jonalyn has been lecturing, speaking and writing on how women are distinctly and fully made in God's image. Her work has appeared in Radiant, Fullfill, and more recently in UnChristian: What a New Generation Really Thinks about Christianity. Her first book Ruby Slippers: How the Soul of a Woman Brings Her Home (Zondervan, 2007) offers a defense for women's uniqueness and dignity. She regularly updates her blog (www.jonalynfincher.com) sharing her insights about womanhood and the soul.
Jonalyn and Dale love to take walks with their three Welsh Corgis in their new hometown of Steamboat, Colorado.
Read Jonalyn's Gifted for Leadership articles:
– "Like Tidbits in My Tummy" (December 5, 2008)
– "How Harsh Environments Hurt Women and Men" (April 4, 2008)
– "What Our Femininity Means" (November 20, 2007)