Rosalie de Rosset
Get to know Rosalie de Rosset, one of our Gifted for Leadership editorial advisors.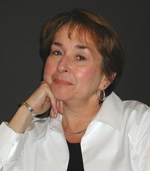 Rosalie de Rosset has been speaking to churches, adult Sunday school classes, book clubs, radio audiences, and conferences, for 25 years. She has served as a plenary and seminar speaker for writers' conferences and has spoken in chapel and led lectureships at various colleges. She has also spoken in Hawaii, New Zealand, Peru and Russia. She is a professor of Literature, English and Homiletics at Moody Bible Institute in Chicago, Illinois.
Prior to becoming a teacher, Rosalie was a script writer for WMBI AM and FM. Over the years, she has appeared on Moody Broadcasting Network programs as a guest and co-host, and has had chapters, articles, and book reviews appear in various Christian publications. She is the co-host of Midday Connections, an on-air book club, and writes radio commentaries regularly for Prime Time America.
Dr. de Rosset has an MA in English, a master's of divinity from Trinity Evangelical Divinity School, and a Ph.D. in English from the University of Illinois at Chicago. The daughter of career missionaries, Rosalie was born and raised in Peru, South America. She resides on the north side of Chicago with her cat, Dickens, and enjoys biking, books, and the arts.
Read Rosalie's Gifted for Leadership articles:
– "Minding Your Mind" (February 26, 2007)