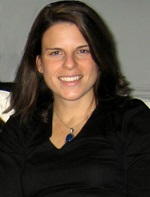 Susan Arico has worked with faith-based nonprofits for more than seven years. She has served as a consultant to organizations such as Prison Fellowship, The Salvation Army, Promise Keepers, Christian Management Association, American Bible Society, and others. Much of her work has centered on program development to benefit high-risk populations such as ex-prisoners, street children, and traumatized youth.
Since 2004, Susan has run her own consulting company, Pray Creek Consulting LLC. In addition to her program design work, she frequently writes business plans, operational materials, proposals, reports, and curricula of various types for her clients.
Susan is active in her church and among local Christian women as a leader of Bible studies and prayer groups, a mentor, and a nursery worker.
Susan holds English and history degrees from Williams College and has studied graduate-level church history at Gordon-Conwell Theological Seminary. She and her husband have two young children, and they recently relocated from New England to southern California.
Read Susan's Gifted for Leadership articles:
– "Losing Yourself in a Move" (November 7, 2008)
– "The Fine Line Between Passion and Idolatry" (August 15, 2008)
– "The Right Timing for Talking" (June 17, 2008)
– "Overwhelmed" (February 29, 2008)
– "Wise Living, Online" (December 18, 2007)
– "The Trouble with Harmony" (October 23, 2007)
– "Responding to Emptiness" (August 21, 2007)
– "Edit Your Schedule, Practice Self-Control" (June 7, 2007)
– "Laying Down a Busy Life" (April 16, 2007)