The Silent Retreat
Unplugging for this ancient practice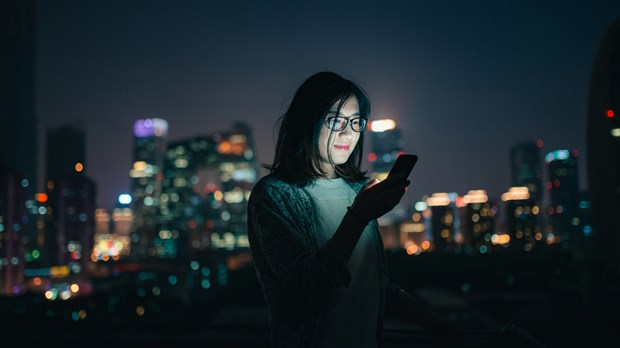 I have a hard time "unplugging." My morning starts with a sleepy-eyed click on email, and most nights I turn in only after checking Facebook. Yet recently it seems God is calling me to spend time plugged in to him - only him.
Elizabeth Gilbert, author of Eat, Pray, Love, throws down this challenge: "In our crazy world, silence and stillness are two of the true remaining luxuries. You have to work hard to create those sacred pockets of stillness for yourself." The impetus for her yearlong journey of self-discovery was a divorce and ensuing depression: "More than anything, I needed peace. And modern life, for all its conveniences and all its opportunities, doesn't offer that. We almost have too many options."
Last summer some friends and I read Ruth Haley Barton's Sacred Rhythms, which echoed Gilbert's findings. Barton invited us to "unplug" using the ancient spiritual practice of solitude. As a self-imposed assignment, we attended a silent weekend at Montserrat Jesuit Retreat House—a bold feat for three women addicted to technology. The retreat center has a "no electronics allowed" policy.
I arrived feeling skeptical with visions of dreary hours spent with monks wearing scratchy robes. Yet I needed to hear from God about a ministry opportunity, so I reasoned, "Surely this - an entire three-day fast from electronics! - will demonstrate my earnestness, and He will acquiesce to my plans." I never got my "yes." That was, as you can imagine, not the point.
Father Boudreaux, who directed our retreat, encouraged journaling throughout the weekend. Here are some slightly scrubbed-up excerpts from my three-day musings. I share them to give you a glimpse of how solitude with God rather than a "yes" to ministry direction was my soul's true need.
Day One: After the evening session: I cannot sleep. The silence is deafening. What do you want from me, Lord? I thought I was supposed to give up that ministry and move on, but all the doors are shut. Did you want me to step out with no idea where to go? Is that the faith? Or am I just going nowhere?
Day Two: Lord, I am lost, and it happened so quickly. I have bought into what Barton describes as "poisoned by the hypnotic belief that good things come only through unceasing determination and tireless effort."
Afternoon: I am down by the lake; I can hear the waves ripple and feel the sun's warmth on my face. Abba, thank you for bringing me back - it makes me sick how fast I default to "do" mode. I know that life is not about the next extreme ministry experience, it is about loving well in my neighborhood, with my family, at my job. Forgive my greener-grass ridiculousness.