The Delicate Balance Between Head and Heart, Part II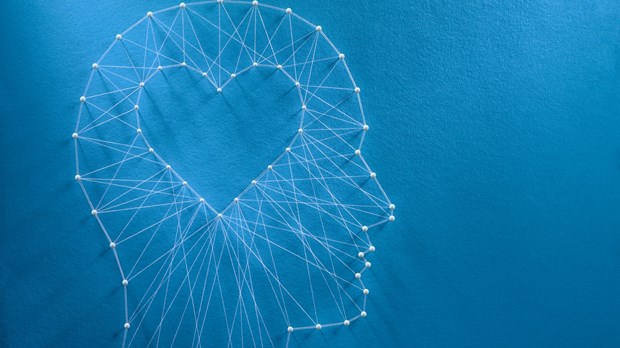 Last week in Part I of this post, I asked, "In light of the often high-running emotions of a women's small group, how do we hold them in check? How can a leader strike a balance between saturating women with the truth of God's Word, but also providing them with the emotional support they need?"
Many of you offered wonderful suggestions. No, as promised, here are a few of mine:
Be Prepared. Don't wait until the day before to read the passage or book you are studying. To be a leader is to be ahead of the group, so take the time to study the passage, and read on-line commentaries and devotions. If you have questions about it, ask your pastor. As women go through their week battling fear and temptation, they need to be equipped with the sword of God's Word, and it is your responsibility to help them toward that end. The women you are leading need more than a hug—they need truth.
Guide the Discussion. As a leader, it is your responsibility to monitor the direction and tone of the group. If it begins to stray into gossip, complaining, or is completely off topic, gently intervene and remind the ladies of the topic at hand.
Make Time for Sharing. While small group Bible studies need to be anchored in the study of Scripture, it is still important to provide women with a chance to share their feelings. This can happen somewhat organically as you discuss Biblical passages and their application for our lives, but another possible option is to set aside one meeting each month that is strictly for prayer and accountability. I led a Bible study this year in which we assigned women to permanent accountability groups of 3 to 4 women that met once a month during our regular Bible study time. Some of these groups ended up meeting more frequently outside of our group time because they enjoyed it so much. In setting aside a time each month to focus solely on prayer and accountability, we took the pressure off our other meetings to be an environment of exhaustive prayer requests and feelings. Meanwhile, my co-leader and I passed out note cards each week for the women to record their prayer requests. This way, we didn't lose the chance to pray for them, and we knew what was going on in everyone's life.
With all of this in mind, the most important question to consider in leading a women's small group is whether you are teaching women to love God with both their hearts and minds. Jesus knew exactly what he was doing when he highlighted this teaching as the first and greatest commandment. Many small groups focus on either one or the other. In a kind of over-reaction against past experiences with overly emotional Bible studies, I once made the mistake of only engaging the mind, thereby leaving the girls' hearts completely overlooked. There is a middle ground. A Bible study devoid of the heart produces inauthentic Christians with little love for God and others; a Bible study devoid of the mind is like a fire without a fireplace—it becomes destructive outside its created boundaries. We must be women who hold these elements in careful tension, and teach others to do the same.